Airplane, in life, is a means of transportation. Of course, it can be divided into many kinds from the use, such as the most common airliner, helicopter, sightseeing plane, medical ambulance. Airplane is now also used in a large number of tattoos, there are many tattoo enthusiasts choose Airplane tattoo, so what kind of meaning does the Airplane tattoo carry?
In the past, people always feel the magic of the plane, it is like a pair of wings flying freely in the sky, to where they want to go. The airplane tattoo and the wing tattoo are the same, it symbolizes the freedom to soar, unrestrained. Of course, some male tattoo enthusiasts may be airplane fans, just like a car fan, so they tattoo their favorite airplane shapes on their bodies. At this time, most of the plane tattoos are realistic.
However, some female tattoo enthusiasts may prefer small and fresh tattoos when choosing airplane tattoos, such as abstract plane totem tattoos, or paper airplane tattoo patterns. Such tattoos are fresh and dreamy.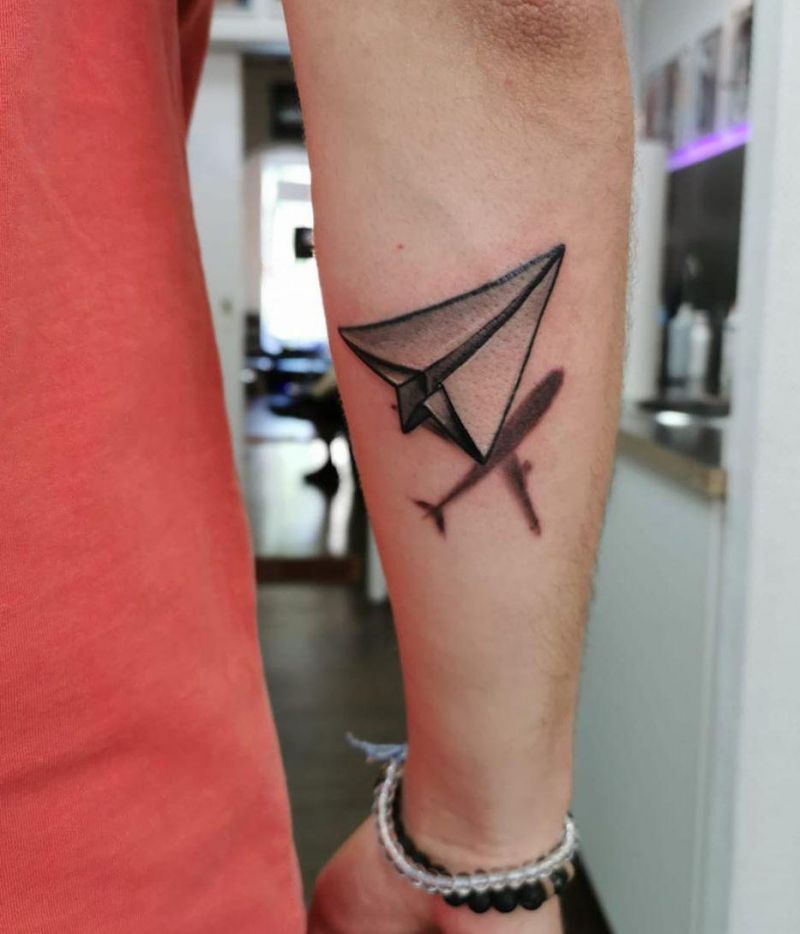 Source: @unlimitedbodyart