Moon rabbit tattoo means reunion and homesickness. What's on the moon? In their long-term experience of appreciating the moon, the ancients developed a series of rich imagination about the surface shadows on the moon.
There is a magic rabbit on the moon. This legend is not only spread in China, but also in India and the Native Americans. Different myths and legends have a common description of the moon, and the reason behind it is probably not simple. Of course, the most famous legends about the Moon Rabbit are China's Chang'e and the Jade Rabbit.
According to the myth of Aztec Indians in South America, at the beginning of the creation of the world, the world was chaotic, without light and shadow. The gods negotiated to send two "light gods" to bring light to mankind, so the two deities turned into the sun and the moon respectively. Originally, the sun and the moon had the same brightness, but in order to distinguish between day and night, the god decided to lower the "brightness" of the moon god.
A god expressed that he had a way, and threw a rabbit "blocking the sky and the sun" on the face of the moon god Jogi Catley. Since then, there has been a rabbit on the moon. The Iroquois in North America directly regarded the rabbit as the embodiment of the moon. Zulu people in Africa also believe that the rabbit Kozulu has brought the moon to mankind, and India also has stories about rabbits on the moon.
Moon and Two Rabbits Tattoo on Arm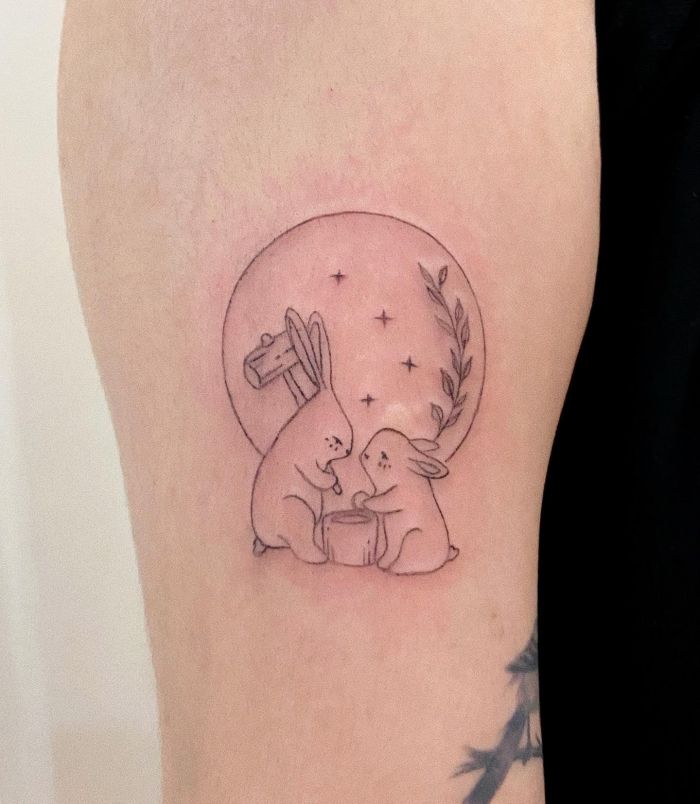 Source: @inkling.ph
Moon Rabbit Tattoo on Upper Arm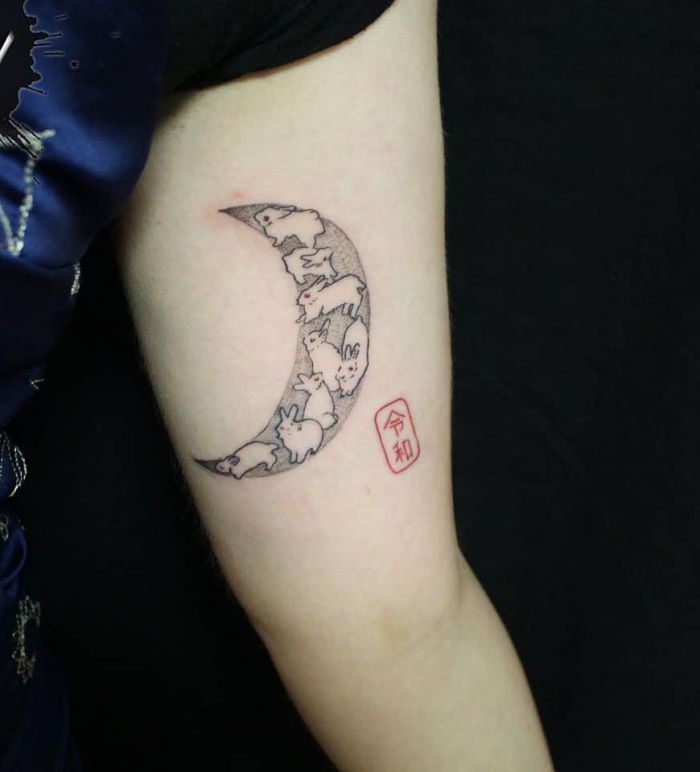 Source: @japan.tattoo
Black and White Moon Rabbit Tattoo on Leg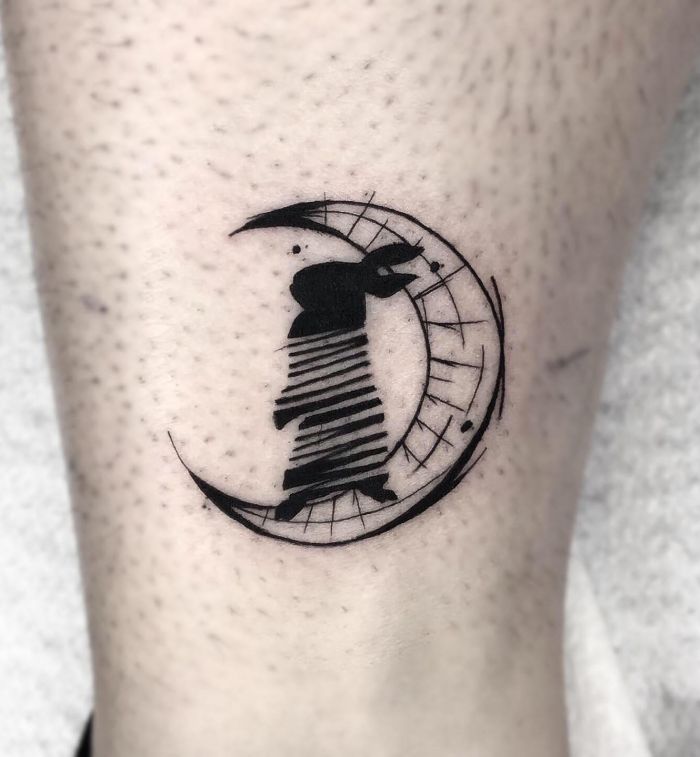 Source: @marta_garcia_mansilla
Pretty Moon Rabbit Tattoo on Back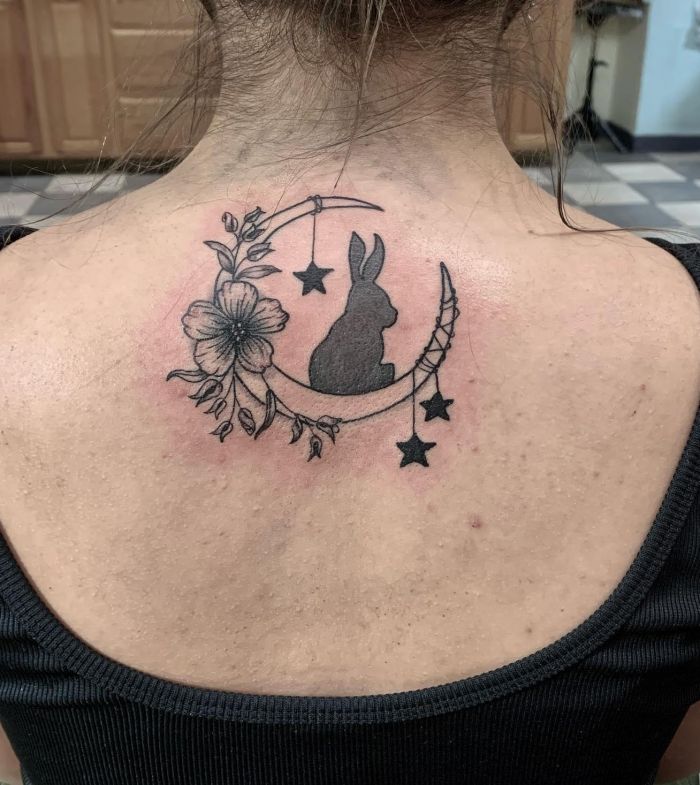 Source: @mordette_art_tattoos
Cute Moon Rabbit Tattoo with Flower on Back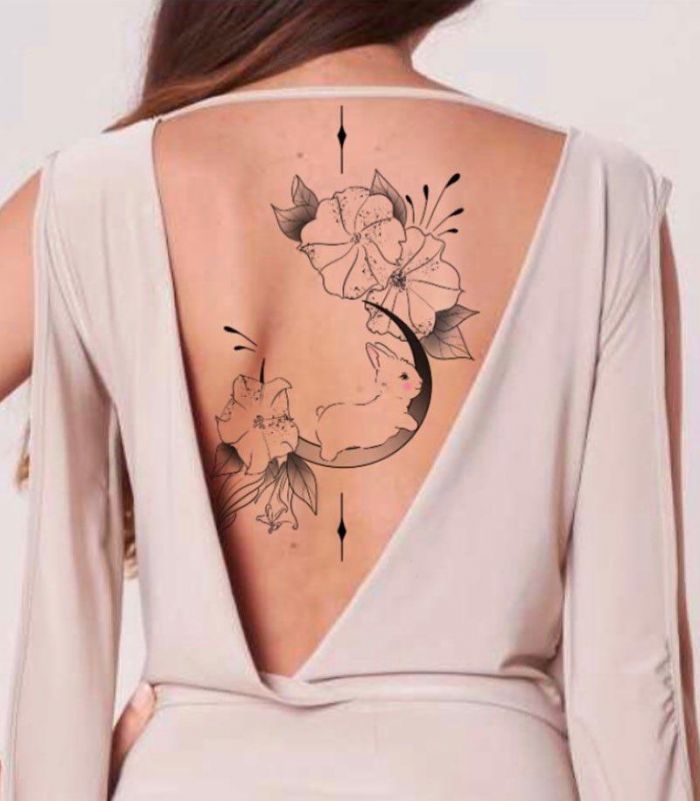 Source: @spokodziara
Gorgeous Flower Moon Rabbit Tattoo on Arm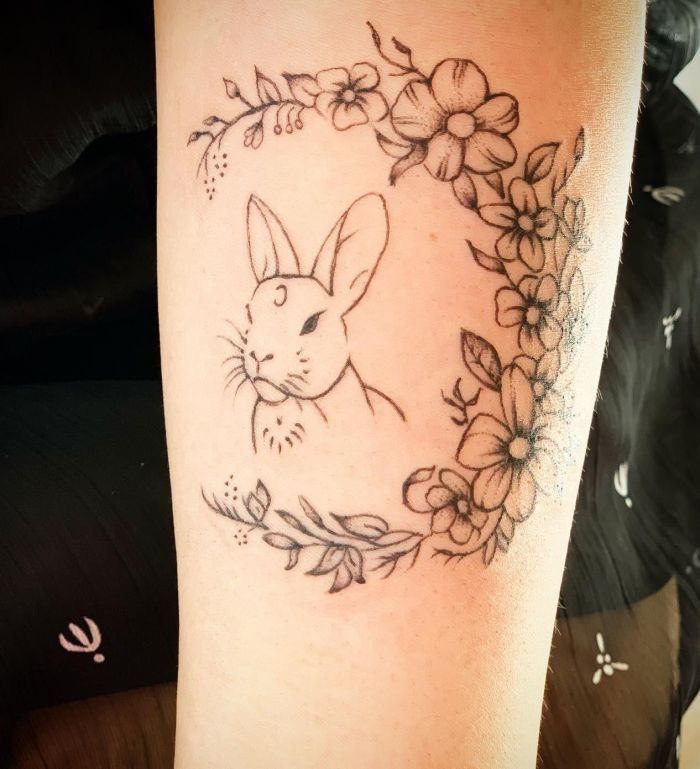 Source: @tattoovikink
Small Moon Rabbit Tattoo on Ankle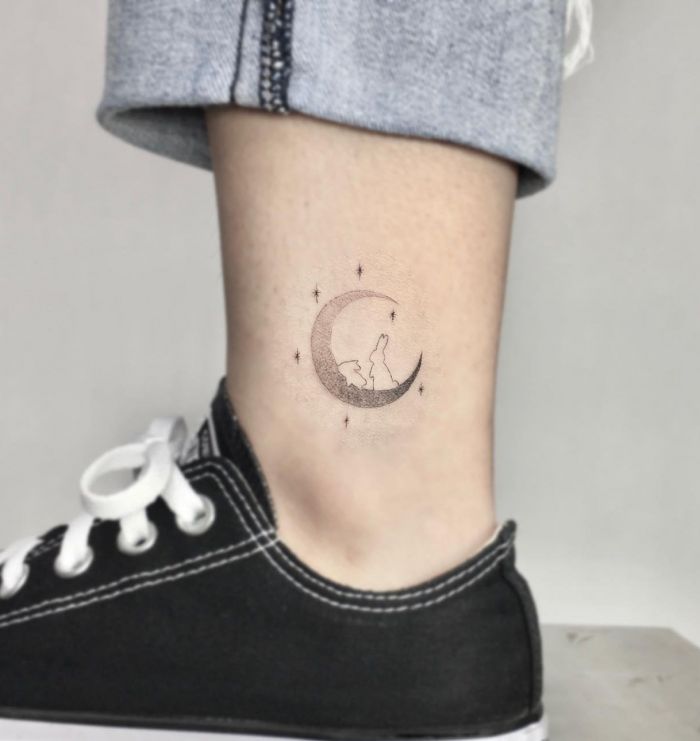 Source: @vanya.ink