Coffin exists as a body in different cultures all over the world. In people's thinking, it is often associated with death, unknown and other bad meanings. In the tattoo, coffin tattoo is a kind of material, few people will choose it. However, due to cultural differences at home and abroad, Westerners are more likely to accept death than at home and are willing to make fun of it, thus creating a lot of interesting coffin tattoos. Now let's enjoy the coffin tattoo patterns with different styles in different eastern and Western cultures.
In fact, in Chinese culture, coffins are not evil objects, it has a very good meaning. In ancient fengshui, there was a treasure called the place where officials were promoted and wealth was made. People thought that only by burying their ancestors here, they could guarantee the future to get rich. But the coffin tattoo takes this meaning.
In western culture, people are more open and take death more calmly, just like the coffin tattoo in the picture. A skeleton pushes the coffin away and makes a gesture of "OK" to people. The word "life was OK" written on the coffin translates into a very good life. People can't feel the feeling of death at all. On the contrary, it's very interesting.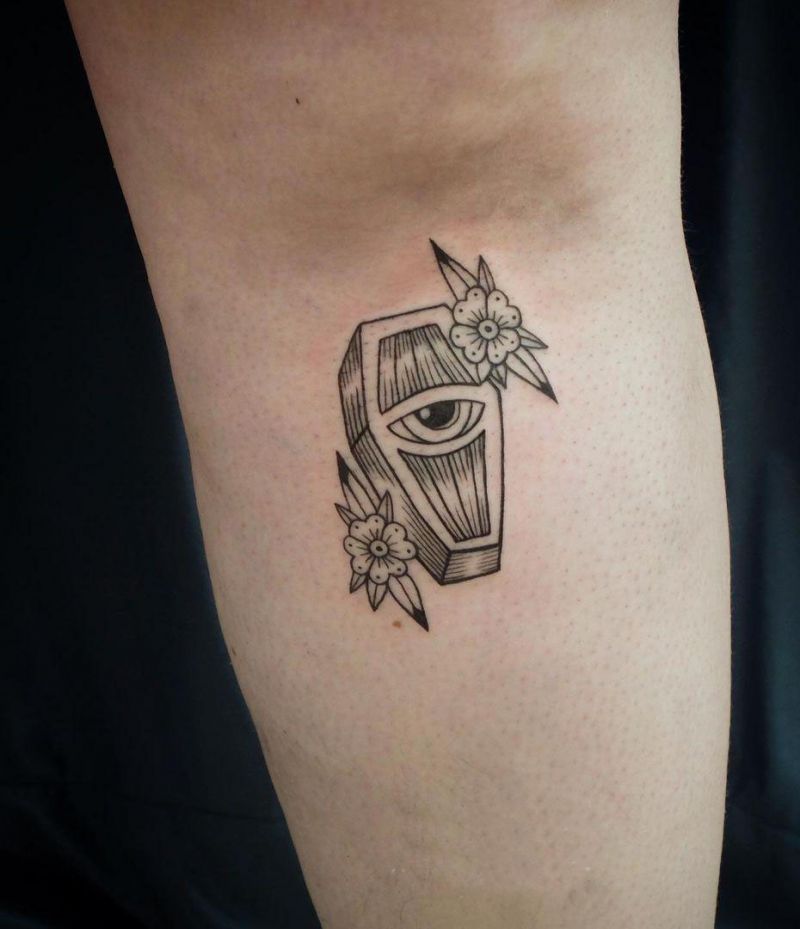 Source: @andree_la_raclee