Corn tattoo has rich and beautiful meanings, so it is loved by everyone. Corn tattoo looks lively and dexterous, which not only reflects the vitality of young people, but also the vitality of the elderly.
There are many and full corn seeds arranged, so corn tattoos imply that there are many descendants, big leaves wrapped with corn seeds imply that the bag is rich, and the top corn is soft and elegant, which means good luck and peace all the year round. The golden corn tattoo implies that the house is full of gold and jade, and its cultural self-cultivation means: abundant grain, abundant year after year, fruitful and successful. Happy life and peace. Corn tattoo represents a good harvest, implying a smooth career and blessing your career and life.
The shape of the corn prototype is full, and several leaves are wrapped with full corn seeds, which is vivid. It means many sons and many blessings. A corn contains many corn kernels. Therefore, corn has been full of gold and jade, sons and grandchildren, prosperous business, safe and so on since ancient times. Autumn is golden, representing the harvest, and after the corn mature golden, harvest joy is strong, so corn tattoo implies a great harvest.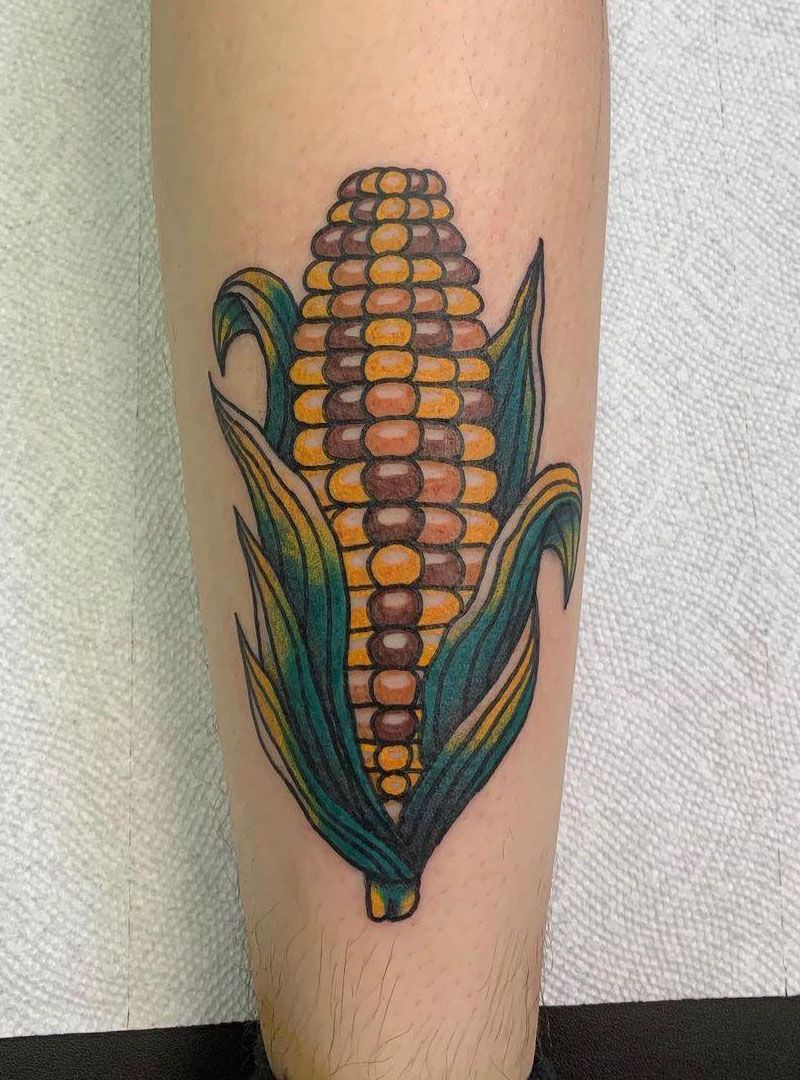 Source: @newlifetattoos