Hibiscus, originated in the Pacific island countries. As the so-called "woman is like a flower", such a beautiful hibiscus flower is indeed a woman's favorite, so there are many people who make a tattoo of Hibiscus flower! However, the vast world, a small hibiscus flower has different cultural meaning in different countries, and the hibiscus flower as a tattoo pattern is also the same. So what is the meaning of Hibiscus tattoo?
Although Hibiscus Flower originated from island countries in the Pacific Ocean, it did not affect its rooting and sprouting in other areas. In South Korea, Hibiscus is seen as a symbol of eternity. In Malaysia, hibiscus means honor, life and courage. In China, hibiscus represents the chastity, kindness, fame and wealth of women. Hibiscus is the state flower of Hawaii, where there are more than 200 kinds of hibiscus flowers. The most common ones are pink, red, white and orange. Each Decor has a different meaning. This is also true of tattoos.
Hibiscus flower has a rich implication in the indigenous culture of Pacific island countries. Hibiscus represents a leisurely and cool way of life. In the local Hibiscus tattoo patterns, tattooers often add other indigenous elements to the tattoo patterns. In other areas, the hibiscus tattoo represents an exotic style, a soft temperament and a leisurely lifestyle. The Red Hibiscus tattoo is a symbol of passion, while the yellow one represents friendship, pink symbolizes wealth and loyalty, and blue symbolizes calm and fertile.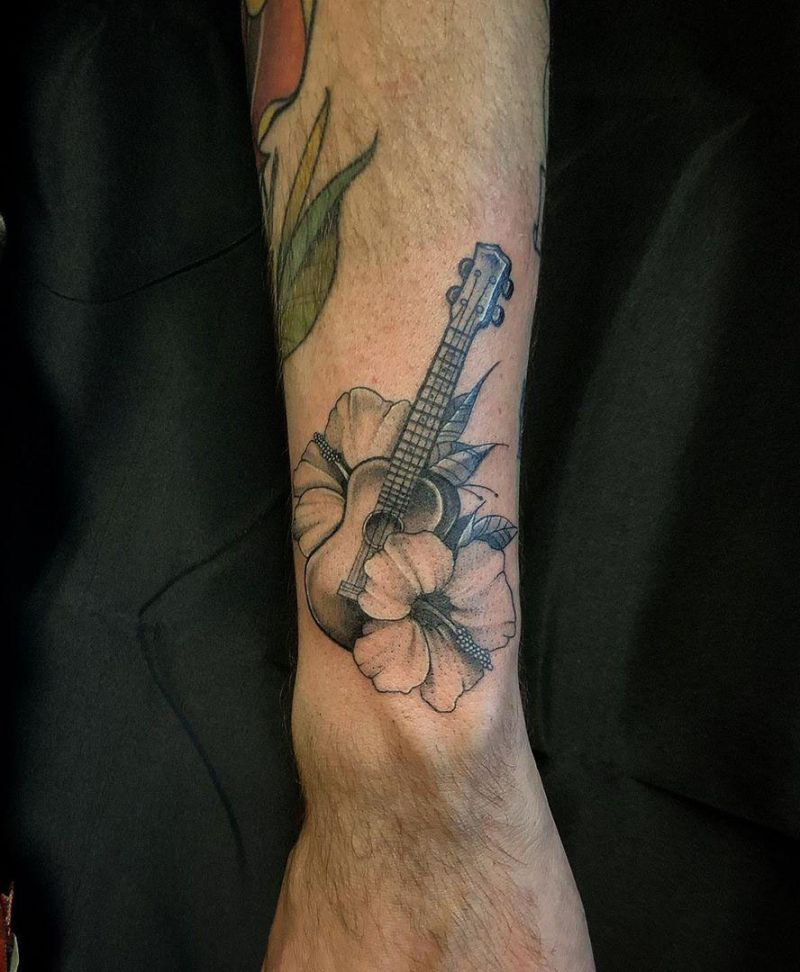 Source: @shawnluker.jr