The Maidenhair Fern tattoo has the meaning of a girl's tenderness. Its plant type is small and beautiful, and its petiole is small and shiny. It looks very soft and exquisite. Like a girl's soft hair, it gives people a feeling of tenderness. You can give Maidenhair Fern to the lovely girls around you. I hope the other party can always be as carefree as a girl.
Maidenhair Fern is a plant with high ornamental value. Its petiole is as thin as iron wire and its leaves are green and shiny. It can be placed in the study or living room. It can give people a pleasant feeling. People will feel comfortable when they see this plant after a day's work, so it also has elegant meaning.
Maidenhair Fern is a very common ornamental plant. People generally cultivate it as a small potted plant. Many fan-shaped green leaves are arranged on its petiole, which can give people a beautiful and colorful feeling. It has high ornamental value, can beautify the environment and purify the air.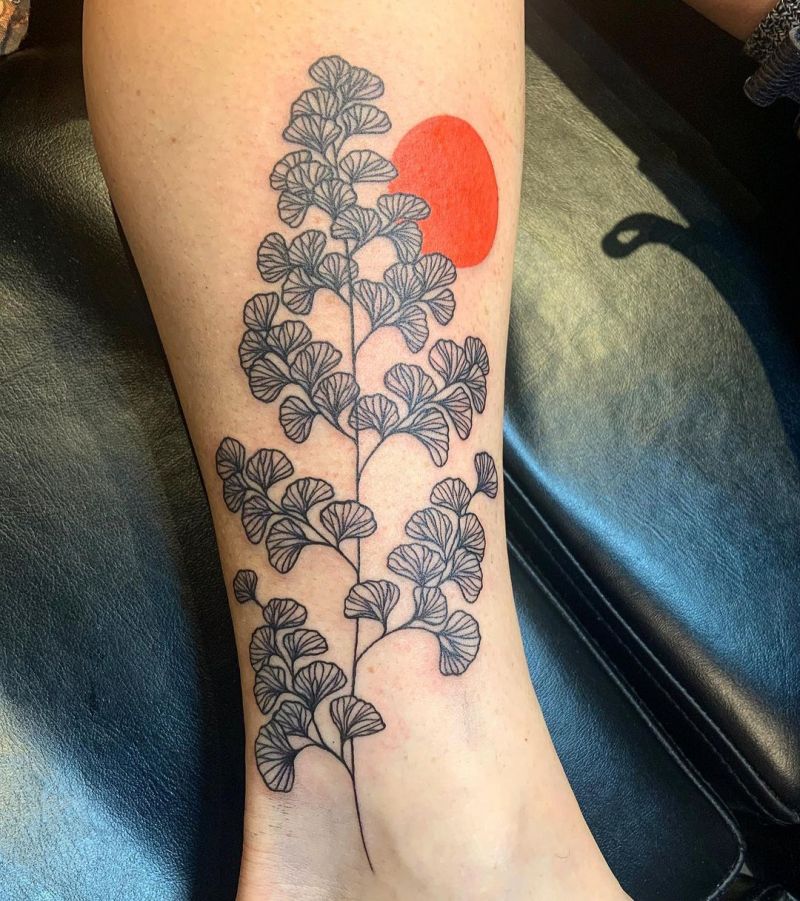 Source: @tattoosbyhaileemarie