Playing card is a kind of entertainment equipment, is printed with a variety of words or ideas of hard paper, about the origin of a variety of Poker there are a variety of views, and in the tattoo of course, there is no lack of mysterious playing card tattoo patterns, why to use these four patterns as playing card colors, has always been a lot of views.
First of all, these four colors represented the four major industries of the society at that time. Spades represented spears, representing soldiers; plum represented clover, representing agriculture; square represented bricks and tiles used by craftsmen; hearts represented hearts, representing priests.
On the other hand, these four kinds of designs are derived from the designs of ancient European divination utensils. Spades represent olive leaves, symbolizing peace; plum flowers are clovers, symbolizing luck; square pieces are in the shape of diamonds, symbolizing wealth; and hearts are in the shape of hearts, symbolizing wisdom and love. The 54 patterns of playing cards are also very wonderful to explain. It is generally believed that the design and invention of playing cards are closely related to astrology, divination, astronomy and calendar.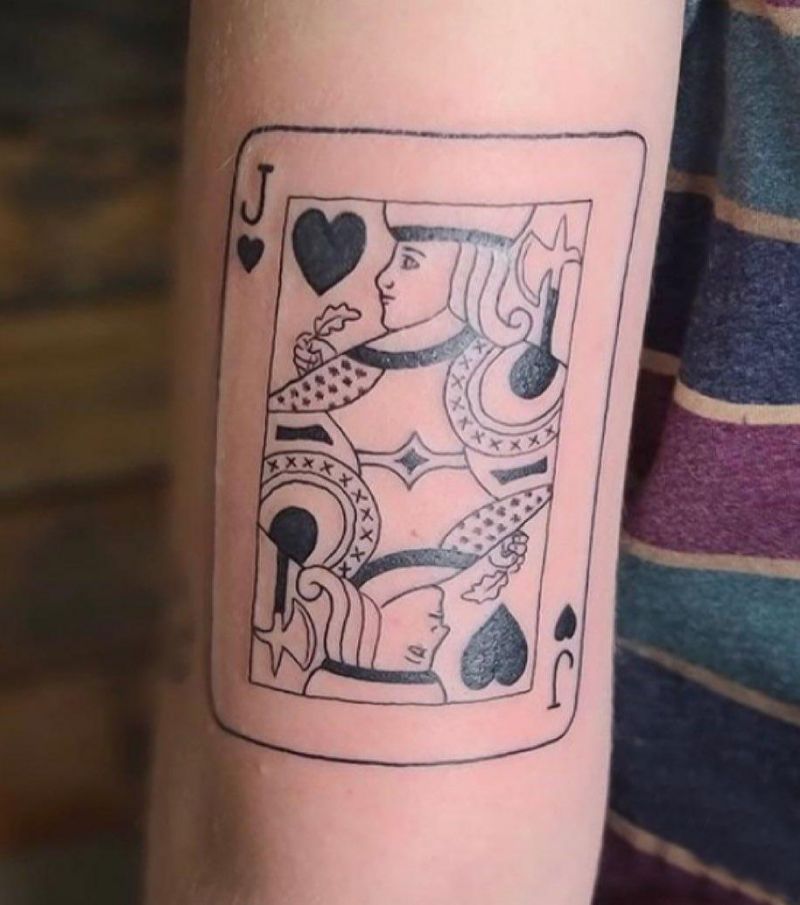 Source: @shop53tattoostudio