In the feudal society, Python refers to people with high power. In ancient times, Python is the symbol of male rights. So what's the moral of a python tattoo?
Snake culture has a long history, Python is the largest species of snakes, they are the overlord of the snake world. As an ancient mascot, the status of the Python can not be underestimated. The python is also the symbol of the dragon, which is closest to the ancient legend of the dragon. This ancient animal has a legend in every region, and has symbolic significance.
Snake also has a moral of love, symbolizing the pursuit of love and happiness. Snake also has a symbolic meaning, that is, longevity, reproduction and wealth. In Chinese culture, snakes and turtles are symbols of longevity. Yoga practitioners believe that snakes can live for 500 years. There is a kind of snake like force in the human body, which is called "snake force". As long as you practice properly, you can release this force. Snake is also a symbol of wealth. Snake has its own underground kingdom with numerous treasures. Therefore, those who want to get rich must go to the snake temple to pray.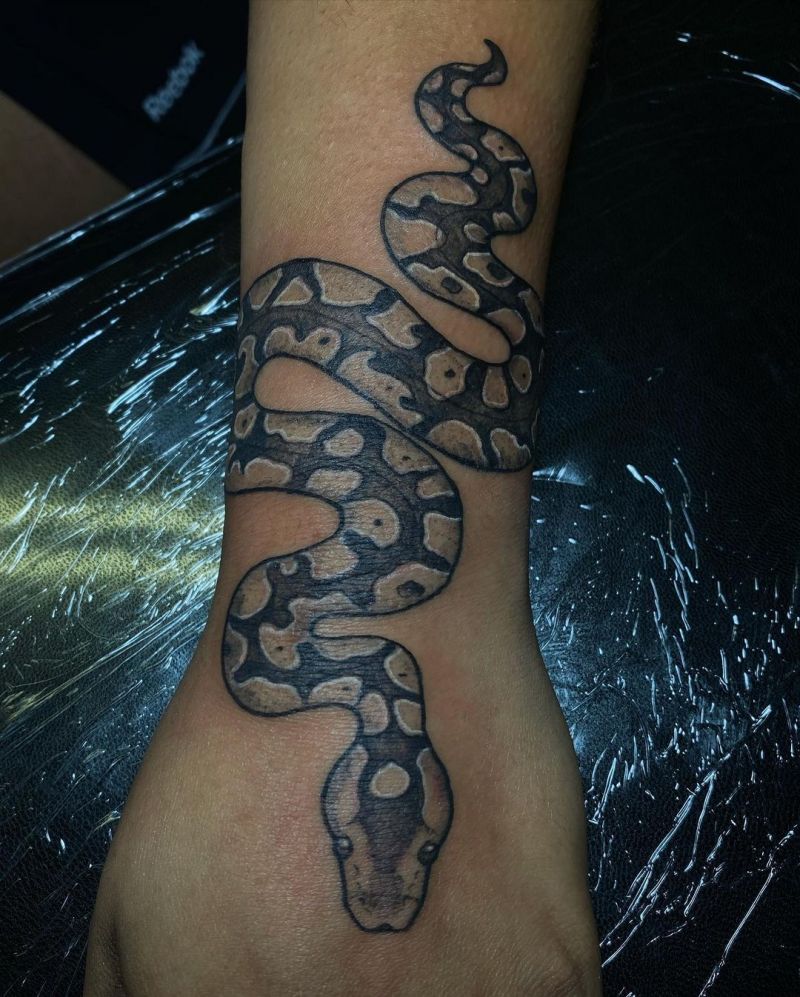 Source: @tiffany.btattoos