Torch is a kind of tool for lighting and transmitting fire. It is usually made of a stick with one end tied with inflammable materials (such as rags soaked with grease or asphalt). It can be inserted into the shelf on the wall when it is used inside the building, and it can be used in the field by hand. Traditionally, the torch symbolizes light and enlightenment.
In ancient Greek mythology, Prometheus stole fire from God and gave it to human beings. The sacred origin of fire makes it a religious element. The ancient Greeks worship the eternal flame in front of their main temple all the year round. In the temple of Olympia, the altar in front of the goddess Hestia burns the holy fire all the year round. The flame here is also lit by the heat of the sun's rays. People also use it to light other torches in the temple. Nowadays, the altar has disappeared, but the Olympic flame ignition ceremony still arouses people's imagination about these ancient events.
In Athens, people held a race to pay homage to the gods, including Prometheus. These races are to commemorate Prometheus' feat of stealing the kindling. While delivering the kindling, he also spread wisdom and knowledge to human beings. The runners pass the torch to each other, and only the first runner to reach the altar enjoys the honor of rekindling the flame of the altar.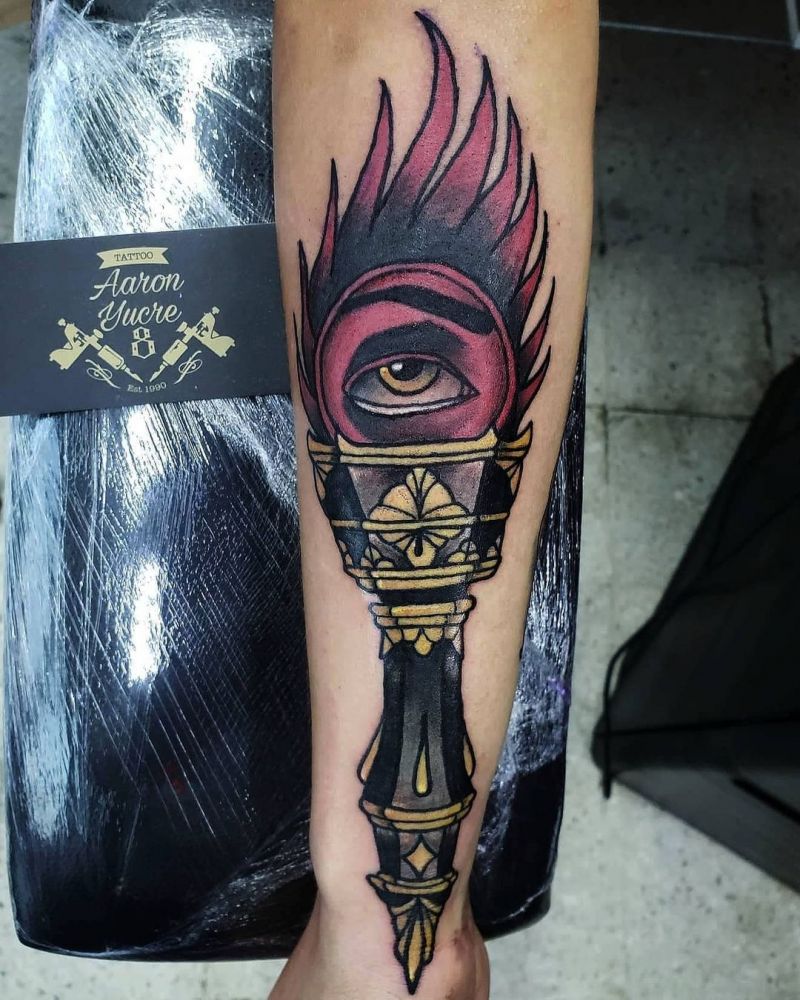 Source: @aaronyucretattoo