Bats are Chiroptera animals. There are 961 species belonging to 185 genera and 19 families. Except for some islands in polar regions and oceans, bats are distributed all over the world, and most of them are tropical and subtropical bats. Most bats rest during the day and forage at night. So what is the symbolic meaning of bats?
Bat is a kind of animal living in the dark environment. It is rare in life. But the meaning of bat is very beautiful. Bat means good luck. The bat flies into the house, which means to welcome the good fortune and happiness in front of you. It symbolizes happiness, good luck or endless happiness. Bats imply that good fortune can last for a long time, and children can be rich and auspicious.
Bats are more afraid of light and open fire. If bats fly into the house, they can open the doors and windows at night and turn on all the lights in the house. In this way, bats will fly out into the dark outdoors by themselves. If bats fly into their homes or balconies during the day, when the lights are not bright enough, they can use a flashlight to illuminate them. Generally, bats will fly away by themselves.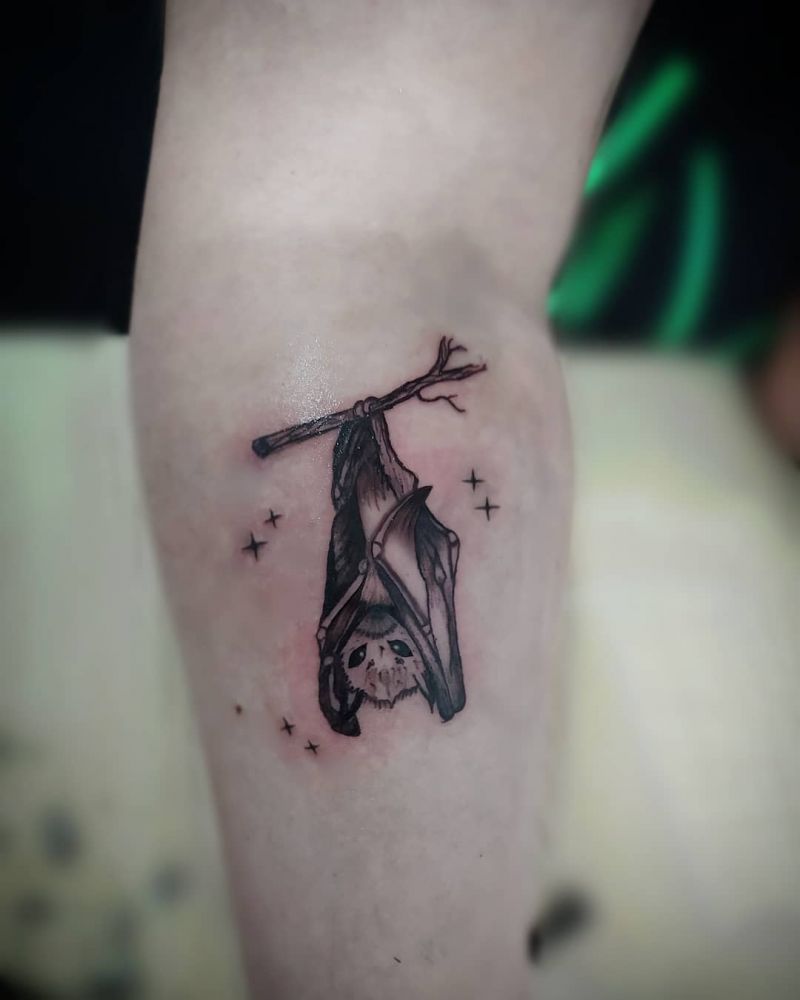 Source: @ravenatattooartist