Bearded dragon is native to Australia. However, because the Australian government strictly restricts the export of native reptiles, the bearded dragon in the market is the offspring of individuals transported to Europe and the United States by some means before the ban. The bred Bearded dragon is more colorful than its wild ancestors in Australia.
Bearded dragon is one of the most popular lizard pets in the world. Gentle personality, if you can provide the appropriate temperature, you can grow up healthily. As more and more people like pet lizards, the colorful bearded dragon is more popular.
Today, we have collected a lot of bearded dragon tattoos. If you are a tattoo lover and like bearded dragon at the same time, these bearded dragon tattoos are exactly what you need.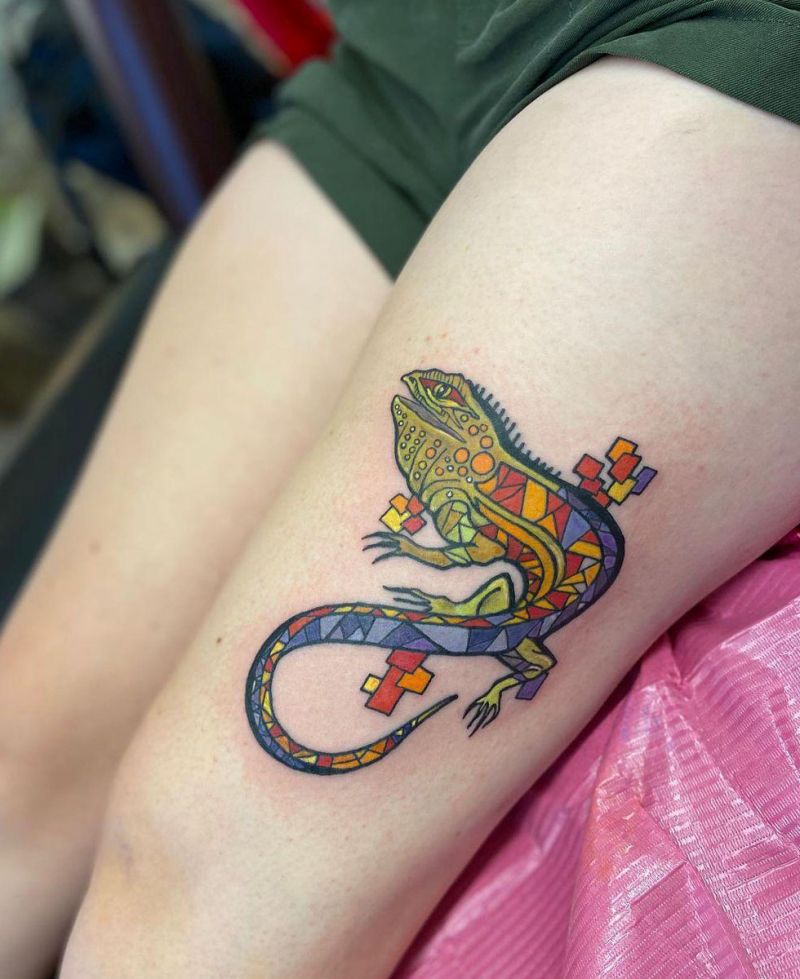 Source: @aimeeford_afstudio