The boat not only has the implication of smooth sailing, but also represents the young people's yearning for the future and fighting spirit. Therefore, more and more tattooists are using the tattoo theme.
The ship is sailing on the vast ocean, where the big wind and waves are unpredictable. The sailboat can survive and move forward in such an environment, which has a certain spirit of adventure, self challenge and struggle.
And the ship's helmsman is with a belief in the sea shuttle, they are real adventurers, heart hidden in a pirate like persistence and courage, the ship carries people to the boundless free sea. No matter what kind of difficulties we are going through, we will have a smooth sailing one day.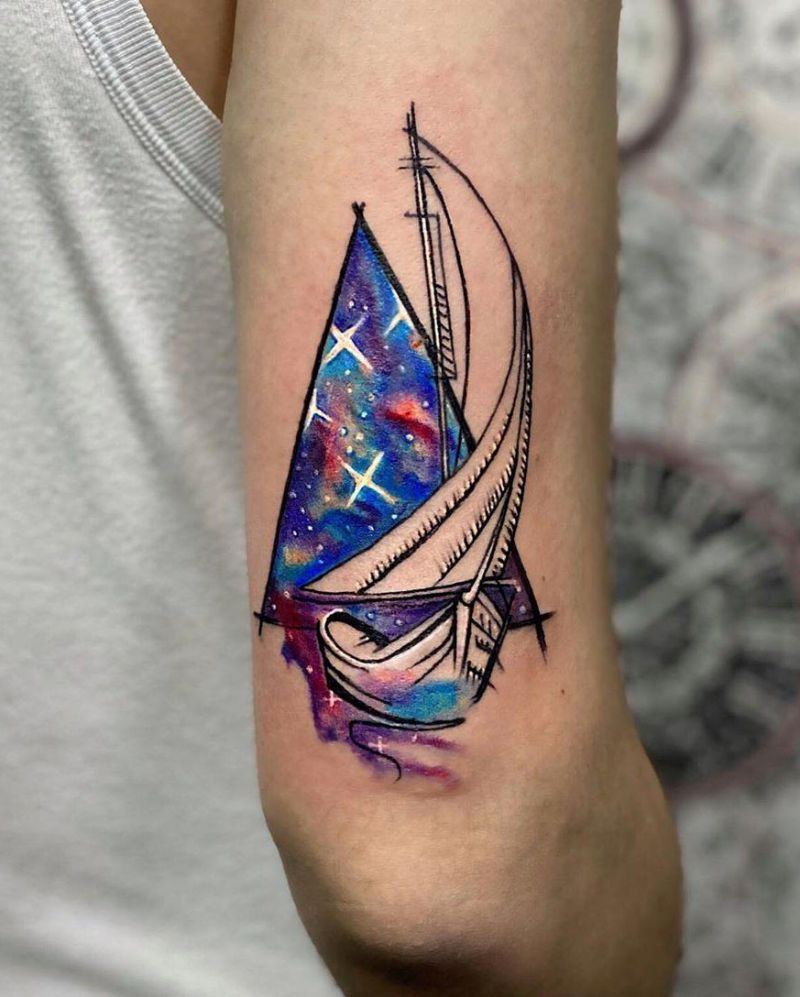 Source: @3tattoo_official