Among many flowers, chrysanthemum tattoo can be regarded as a more common tattoo theme. There are many people who love chrysanthemum in life. If you like tattoo, you might as well try chrysanthemum tattoo. A simple chrysanthemum can also be very beautiful. Chrysanthemum, as one of the four gentlemen in flowers, has always been regarded as the representative of solitary standard bright festival. So, what kind of moral will the chrysanthemum pattern bring to your body?
After careful observation, you will find that there are many kinds of chrysanthemums. In fact, different kinds of chrysanthemums have different stories and meanings, such as white chrysanthemum mourning, rich chrysanthemum prosperity, Daisy deep love, French little chrysanthemum patience, June chrysanthemum parting, red big Persian strong.
Chrysanthemum with different items, there will be different meanings, for example: Chrysanthemum with bamboo, on behalf of "birthday"; Chrysanthemum with crane, on behalf of "birthday"; Chrysanthemum with bergamot or bat represents "longevity"; Yellow chrysanthemum with white chrysanthemum, on behalf of solemn mourning.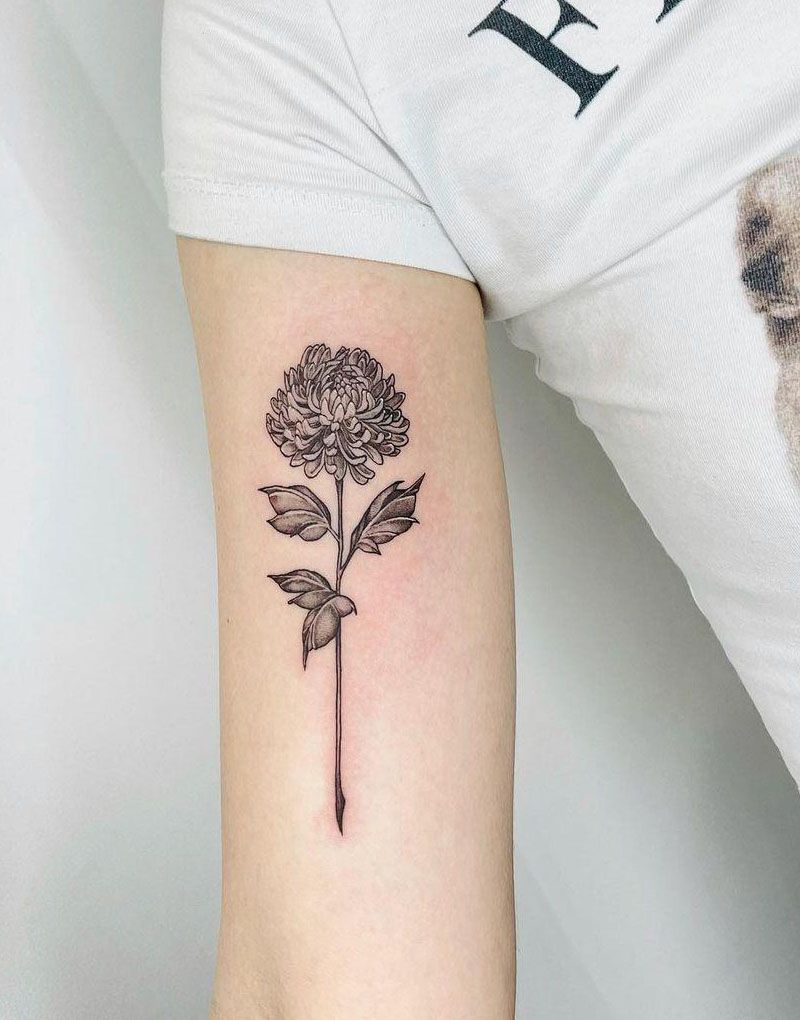 Source: @_01.6_blk