Cicada is a popular tattoo theme. Representative species of Cicadellidae. The male's abdomen has a voice organ, which can continuously make sharp sounds. The female does not make a sound, but has a hearing in the abdomen. The larvae live in the soil and feed on the roots of plants, while the adults eat the juice of plants. Cicada is a kind of incomplete metamorphosis, from eggs, nymphs, after several molting, not through the pupa period and into adults. So, do you know the meaning and symbol of cicada tattoo? Today I will introduce it to you.
Cicadas have a high status in the minds of the ancients and have always been regarded as a symbol of purity, purity and spirituality. Cicada is often used by literati as self metaphor in ancient times because of its noble and pure character. At the same time, it means immortality.
In addition, because the life track of a cicada is not easy to track, people do not know how he lives and dies. In fact, cicadas have a long dormancy in the soil, and people can't figure out what they eat. It is said that only immortals can survive on this, and this speculation is extended to a symbol of noble character.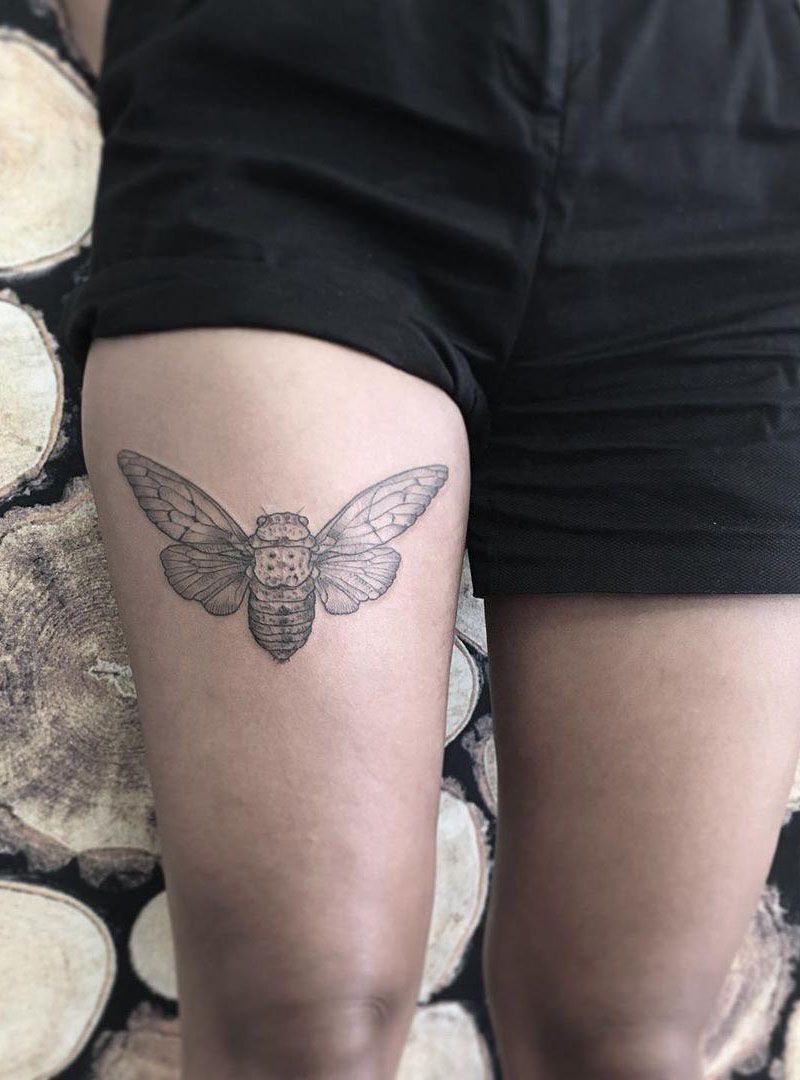 Source: @_______joe_________