What's more terrible than seeing a cockroach? I think the answer should be: This cockroach flew into your face… Madonna once said: "I'm a survivor. I'm like a cockroach, you just can't get rid of me. ", It's so hard to destroy cockroaches! These insects can survive in almost any situation.
Humans have a natural fear of all kinds of insects. In addition to the impression of "poisonous and dirty", they also have a deep aversion to insects' appearance, which is also the reason why they can't avoid them. That kind of instant goose bumps, scalp numbness feeling, only people who have experienced can experience. Including cockroaches, centipedes, millipedes and so on
All kinds of software and arthropods, floor sweepers see will be scared out of cold sweat. Apart from butterflies and bees, there are a group of insect lovers who have brought all the little things we usually sneer at. I think these creepy little animals represent the essence of survival. Research shows that cockroaches can live for two weeks without a head. The bearer wants to be as strong as they are, so the cockroach tattoo sounds like the perfect way to evolve the inner power.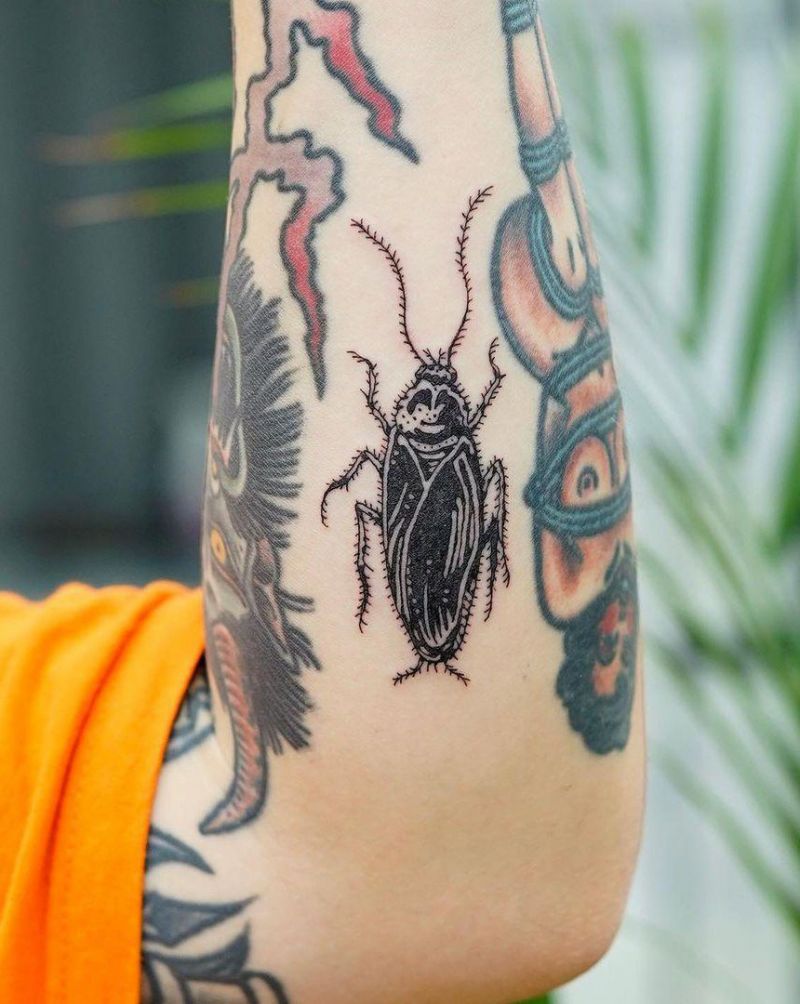 Source: @92_noise