In western culture, crocodile symbolizes greed and destructive power; in African culture, crocodile is a symbol of rebirth; in Indian tribal culture, people think that crocodile's big mouth brings the sun every night, so it is regarded as the assistant of the gods.
Although there are some differences in the symbolic meaning of crocodile in different cultures, this reptile with coexisting power and danger has always been awe inspiring and endowed with rich tattoo meanings.
Crocodile is one of the most primitive animals in nature, so the tribal style with primitive flavor is one of the most popular species in crocodile tattoo, and it conveys important spiritual information for its crocodile culture.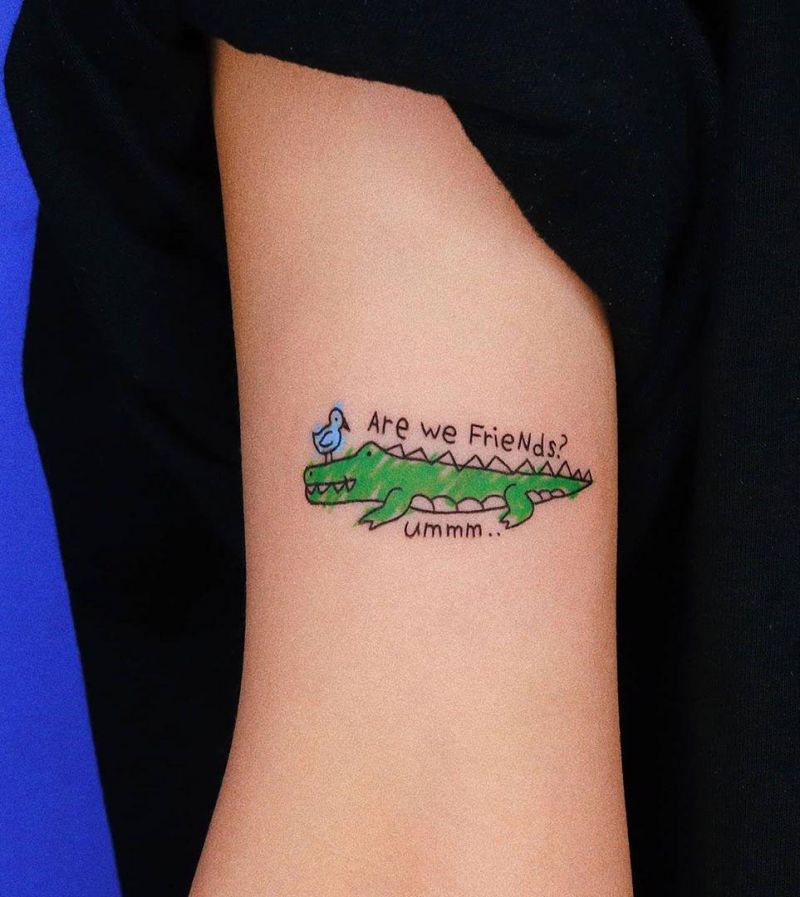 Source: @3cm_tattoo