Dahlia means the most favorable auspices. Dahlia has more petals, which will give people a sense of grace, indicating health, longevity, wealth, good luck. Therefore, it is suitable to give them to their elders. I wish them longevity and health.
Dahlia means novelty and gratitude. This flower language is from Europe, where there is gratitude, novelty and fresh meaning. It is very suitable for planting at home, which will bring different feeling to people.
Dahlia symbolizes variety. It has a variety of colors, and each represents a different meaning, so as to get rich and colorful flower language.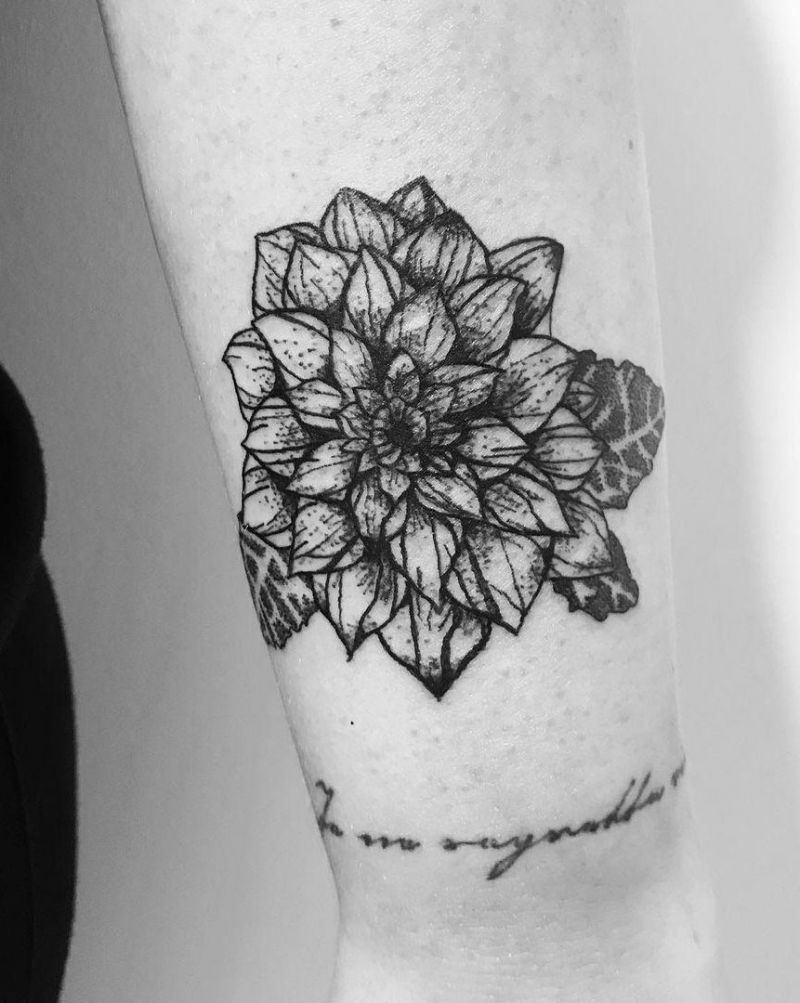 Source: @engelstroete_tattoo