Diamond tattoo is very popular, which is considered to be the mainstream tattoo design. It is one of the most popular tattoo themes for men and women tattoo lovers in the world. Diamonds can be independent patterns or tattoos composed of various symbols and elements. Its shape is suitable for both large and small tattoos. People love diamonds because they are the hardest substance in the world. They are very expensive gemstones. People buy diamonds not only because they are beautiful, but also because they show their wealth. Therefore, diamonds are the symbol of wealth and supremacy.
The most common diamond tattoo is a simple black diamond outline, with thin black lines to outline them, this is a tattoo style that many people like, simple and personality. Black is a special color for these diamond patterns, because most of the diamond patterns are finished with black ink, which reflects the symbolic significance of diamond's concentration and concentration.
Many women hope to get a diamond ring when they are proposed, because the classic advertising words: A diamond is forever. The image of diamond forever is deeply imprinted in people's minds. Many people hope their love can be witnessed by diamond, and can go through the wind and rain for ever. Because of these positive symbolic meanings, diamond tattoos have become the choice of many couples. They will choose two identical diamonds and print them in the same place on their bodies.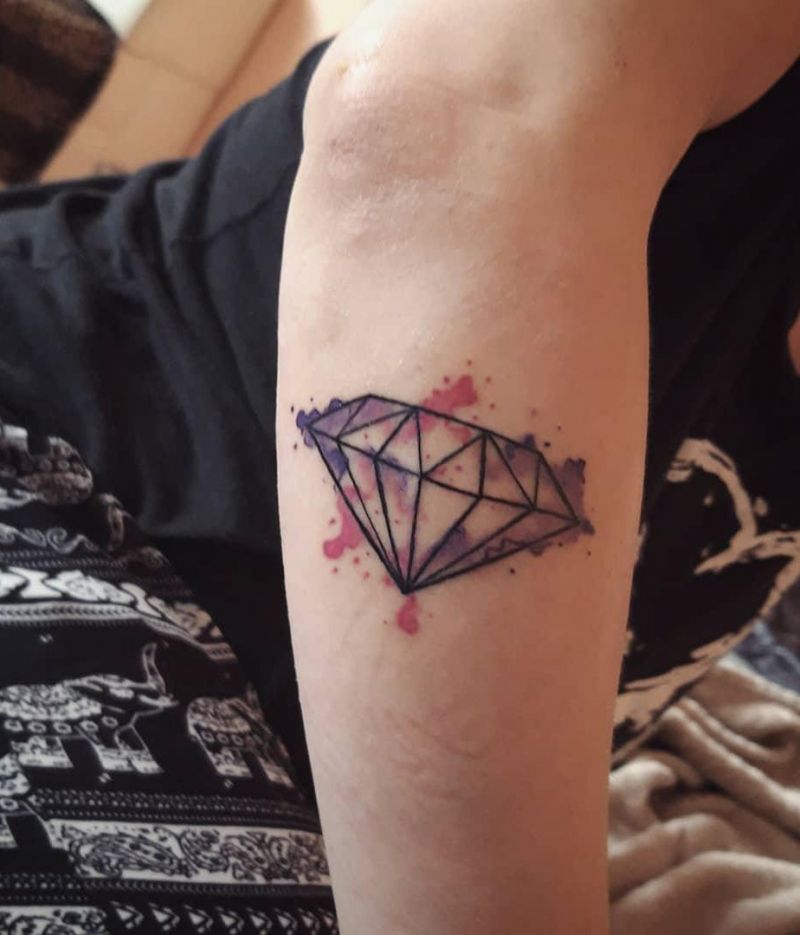 Source: @annachudon