Eiffel Tower, even if you have not been there, I believe you must have heard of it. The Eiffel Tower is located in the Ares square in Paris, France. It is one of the most famous buildings in the world, and also a symbol of French romantic culture. Today, I want to tell you that it's not France, but Eiffel Tower tattoo. Let's learn what the meaning of Eiffel Tower tattoo is.
There are countless towers in the world, but the Eiffel Tower is the most famous one. Many tourists to Paris will take a group photo before the tower. Because the Eiffel Tower is loved by too many people, many tattoo lovers engrave the tower in the form of tattoo on the skin.
Paris is known as the city of romance. Not only do people here have romantic feelings, but the city is also shrouded in romantic atmosphere. Eiffel Tower is one of the symbols of romance, it seems that there are always many beautiful love stories under the tower. Therefore, Eiffel Tower tattoo also implies romance and beauty. Eiffel Tower tattoo is often a miniature version of the tower, and the tattoo feeling is aesthetically romantic.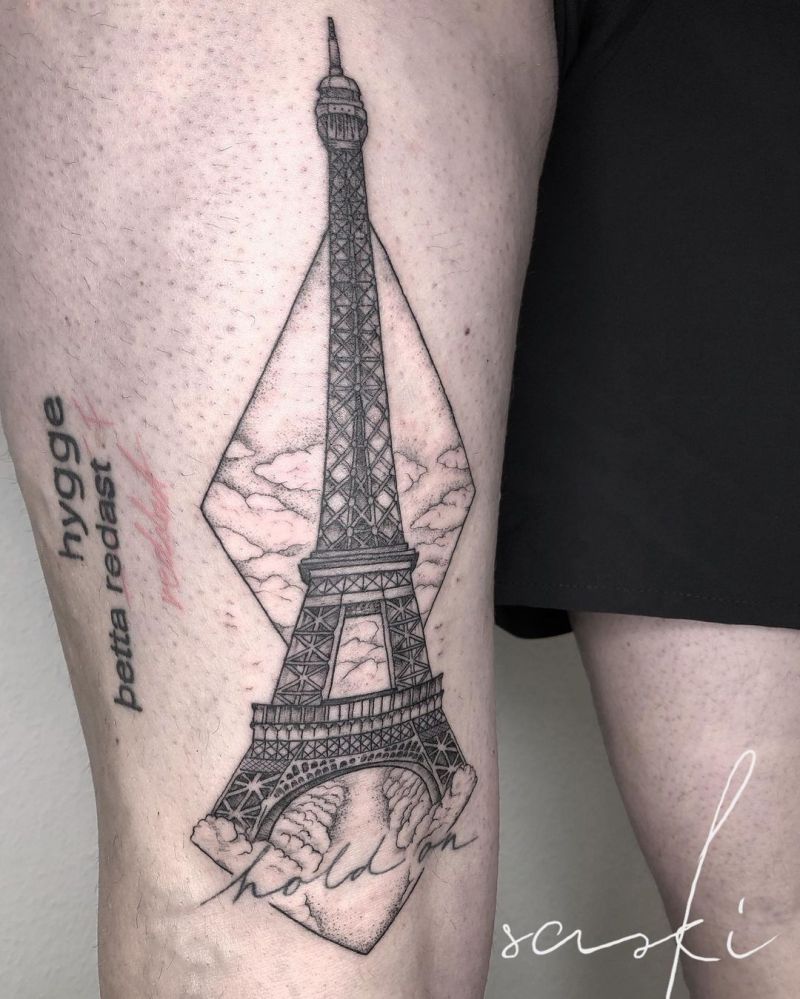 Source: @_saskia.klotz_