The meaning of Fleur de lis tattoo is mysterious, noble and sacred. FLEUR DE LIS is a symbol designed from the iris. The fleur de lis can be used as a pure ornament, but when used as an emblem, it also has the meaning of "political, imperial, artistic and symbolic".
The Fleur de lis symbolizes the French royal family, especially the flags and Emblems related to it. In North America, the Fleur de lis symbolizes that the residents of the region speak French. The flag of Quebec has the pattern of Fleur de lis. At the same time, the FLEUR DE LIS is also the symbol of Florence, Italy.
In 13th century Europe, The FLEUR DE LIS is regarded by Westerners as a symbol of Mary, the mother of Jesus. In the 14th century, the Fleur de lis gave the trinity of Christianity. In modern literary works, the Fleur de lis also has a more mysterious meaning. In the best-selling novel The Da Vinci Code In the book, the Jiashan monastery also uses the Fleur de lis.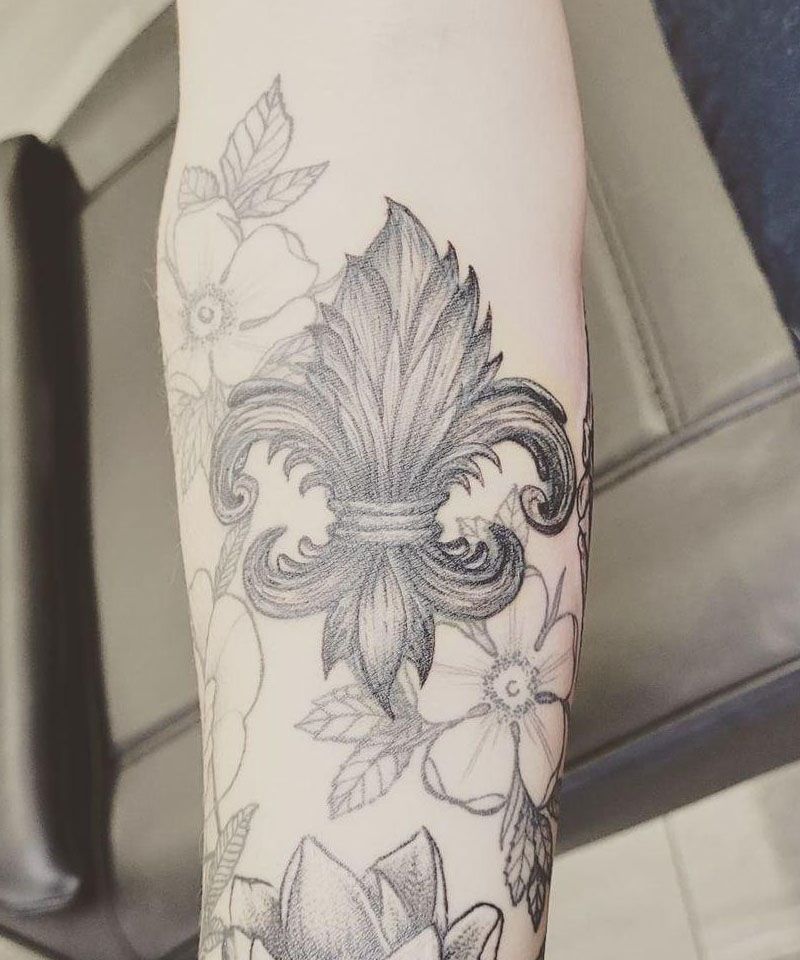 Source: @a.m.n.tattoos