Traditionally, skulls have been used as symbols of death and decay, and these are common ideas, however, this is not the only meaning of skull tattoos. The meaning of skull tattoo largely depends on the tattoo design on the skull and the tattooer's cultural or religious beliefs.
In Christianity, skulls often symbolize eternity. Death does not always mean something negative. On the contrary, skulls can represent the pursuit of freedom, rebellion against restraint and commemoration. Although the skull represents death and a new beginning, it can also be understood as changing fate and pursuing a new life.
In some places, the skull is also a symbol of strength and the eternity of life. The combination of flowers and skull is common in tattoos. Today we have collected a lot of flower skull tattoos. I hope these tattoos can give you new inspiration.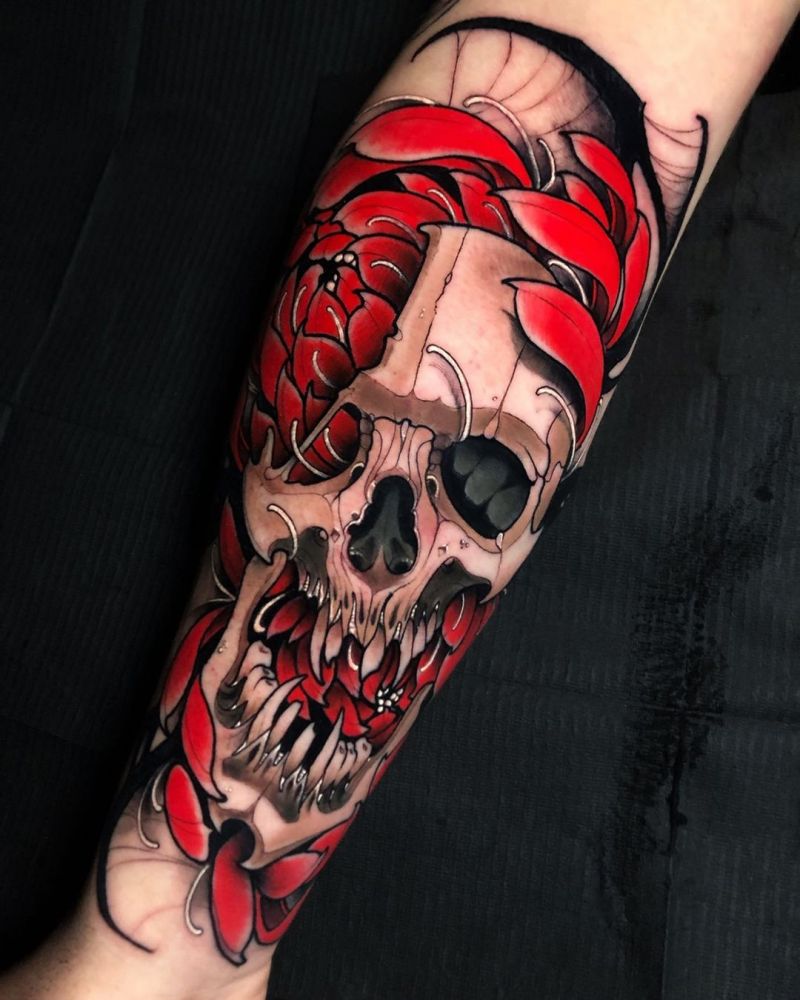 Source: @albert_zafra