Gemini refers to the date of birth from May 21 to June 21, the third house of the zodiac, located in the east of Taurus and the west of cancer, representing fickleness and communication.
The main characteristic of Gemini's character is the changeable and unrestrained thinking, and the endless curiosity about all kinds of things outside, which can be said to be a smart constellation.
The symbol of Gemini is a close twin brother, with a beautiful face like flowers, a beautiful face in myth. Gemini tattoos can be designed through Gemini symbols, star maps, English and symbols. Of course, you can add your own little wishful thinking to design your own totem.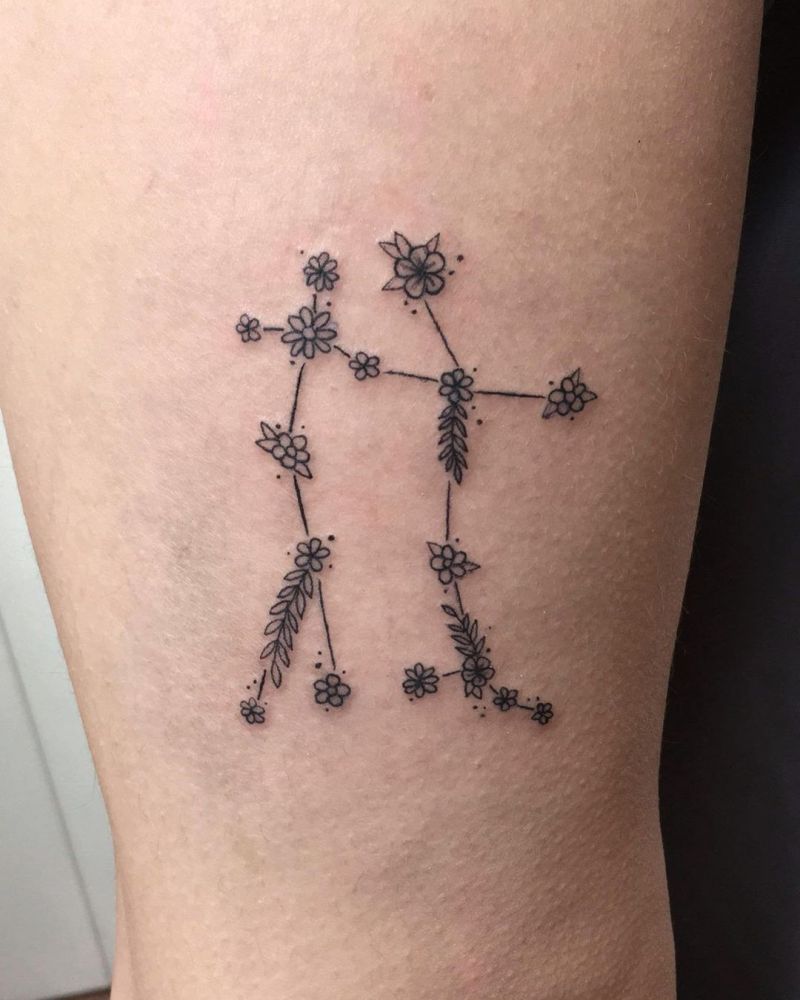 Source: @acid_ttt