As a kind of Traditional Tattoo material, goldfish can be said to be a kind of natural living art by virtue of its graceful posture and gorgeous color. So what is the moral of goldfish tattoo?
Goldfish has a very good moral, symbolizing wealth, auspiciousness and wealth. The fish swim in the water, unobstructed. Buddhism uses its metaphor to show the transcendence of the world, freedom and broadness, symbolizing liberation, regeneration, freedom and happiness. Goldfish means happiness and beauty. Both in family and in work, goldfish can be smooth and smooth.
Goldfish and jade have a homonym. In ancient times, "gold" represents girls, while "jade" represents boys. Therefore, the combination of the two means that the family is full of children and grandchildren, and life is happy.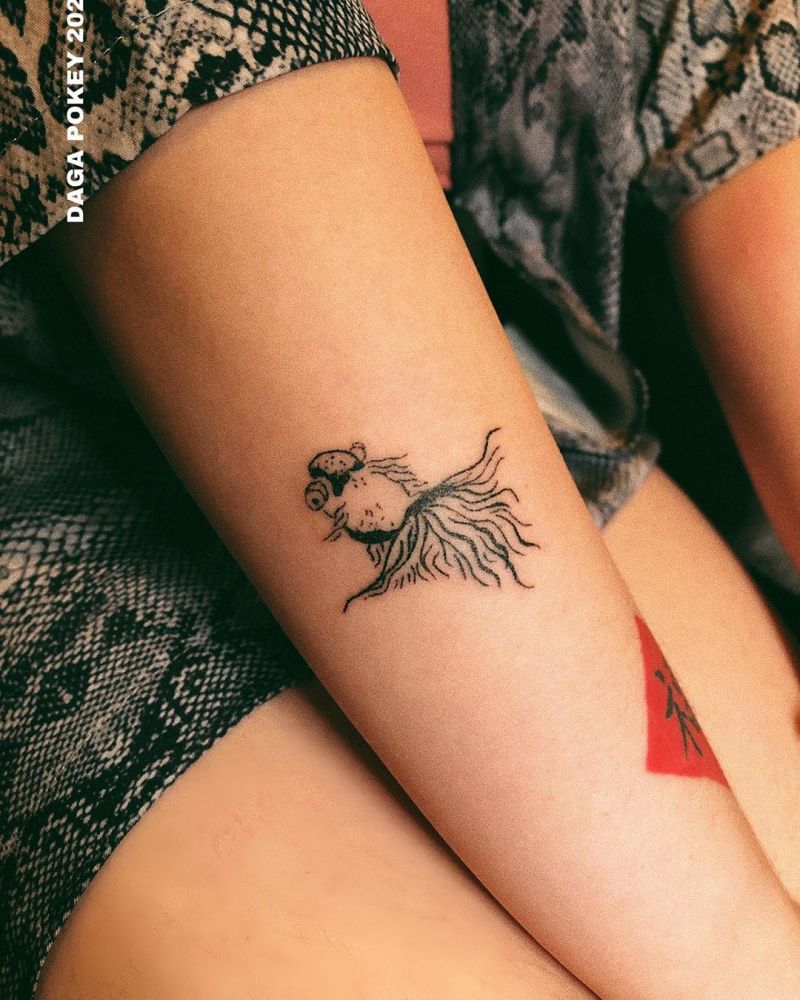 Source: @daga_pokey