The flower language of Hydrangea is: hope; loyalty and eternity; happiness and reunion. Hope means that when it blooms, it tells us that spring will come and people will see hope. Loyalty and eternity is a beautiful love, two people's eternal love for each other. Happy reunion is that when it blooms, petals will rely on each other, representing the feelings between family members. White Hydrangea implies innocence and purity; red implies reunion; purple implies romance and prosperity.
When Hydrangea blooms in winter, it seems to tell us that spring is coming. Spring usually represents hope, so its first flower language is hope. Hydrangea loyalty and eternity refers to the loyalty to love and the eternal love between two people, which has a very special significance and also tells people that there are many beautiful things in the world. Hydrangea flower is a ball, closely rely on each other, this is like the feelings between the family, no matter what time, will be reunited together.
White Hydrangea is a very pure color, also implies innocence and purity, it represents the hope and light for the future. Red Hydrangea symbolizes the reunion of relatives, represents the missing of family members in the heart, and the family can always be happy and happy. Purple Hydrangea has a romantic, prosperous implication, it looks very luxuriant when it blooms, will let people think of hope.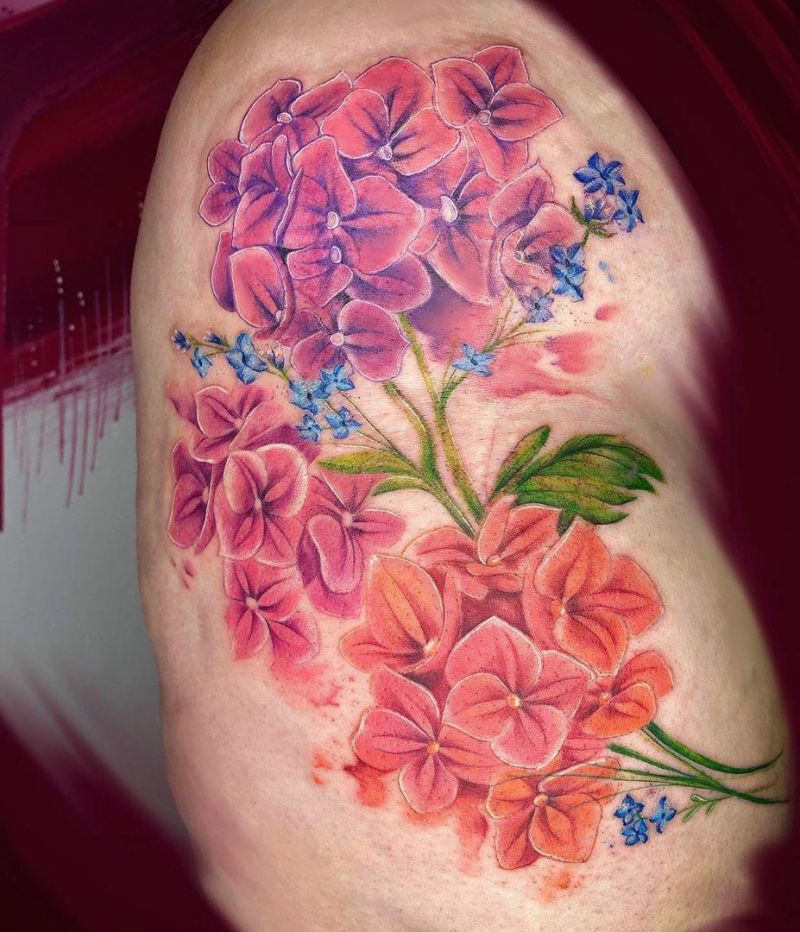 Source: @alinepetunia