"No flower fragrance, no tree height", it depicts the grass that is easy to be ignored. Different from life, grass tattoos are very popular. Tattooers represent themselves through grass, give themselves encouragement, make themselves brave to face all kinds of difficulties in life and successfully conquer them.
For other plants, grass is the most common and insignificant plant. Many people only appreciate the burly trees and gorgeous flowers, so they ignore the grass as a foil. Few people take the initiative to take care of the grass, but it is still the most common plant in nature. It symbolizes the spirit of perseverance. Even if no one appreciates my beauty, I still have to live every day.
As for the selection of grass tattoo patterns, generally choose a small fresh style, which is concise and clear. A few strokes can outline the grass patterns, and it is also very consistent with the grass itself. The whole life state of grass can be displayed in a very simple way. Some people think that grass tattoos are only suitable for girls, but boys are also suitable.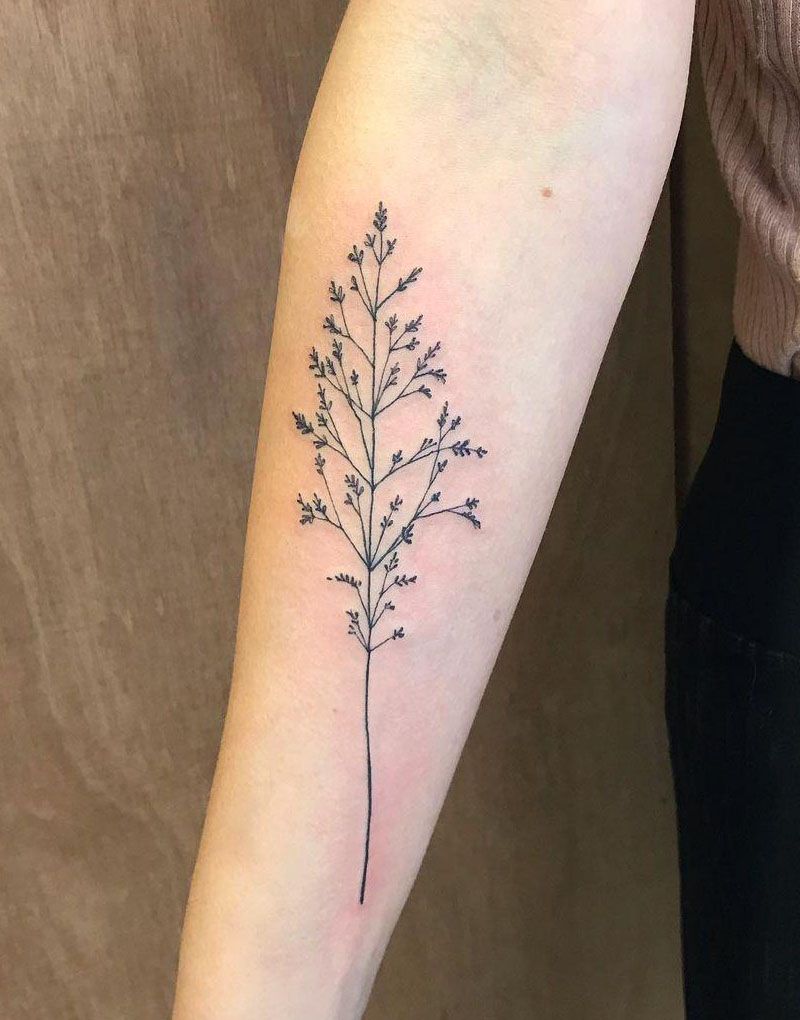 Source: @audrey_wilde