Hermes is the God of Commerce, travelers, thieves and livestock in ancient Greek mythology. He is also the messenger of the gods and one of the twelve main gods of Olympus. It is the son of Maia, the daughter of Zeus and atlas. Rome is also called mercury.
Hermes was born in a cave in alcardia. He was the God of alcardia at first. After the unification of Olympus, he became the messenger and messenger of Zeus. It is also regarded as the protector of passers-by, doctors, thieves and businessmen, and the God of eloquence. Legend has it that he invented ruler, number and letter. He is smart and cunning, and is regarded as the creator of deception. He passed on the deception to his son. He is also the inventor of the lyre and the patron saint of various competitive competitions in Greece.
Later, Hermes mixed with the ancient Egyptian god of wisdom Toth and was regarded as the protector of magic. His wand can make God and people fall asleep and wake them up from their dreams.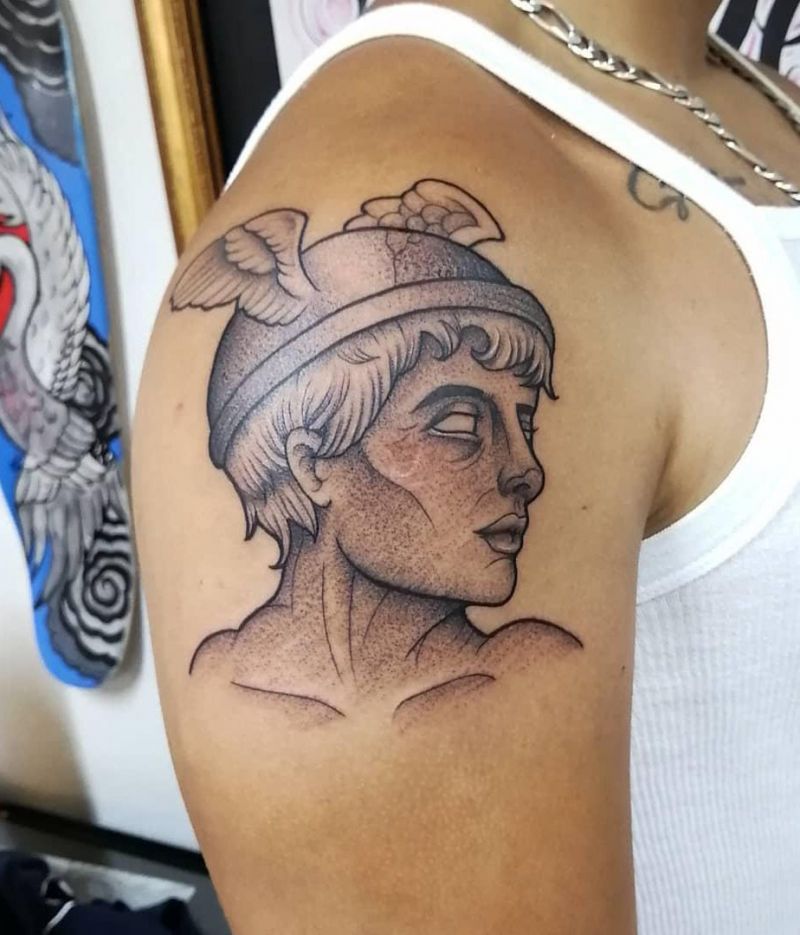 Source: @_vanderline.tattoo