HIMYM tattoo means happy family and romantic love. "How I Met Your Mother (often abbreviated as: HIMYM)" is a comedy about the protagonist Ted's search for true love directed by cartel bass and other directors. The series uses a relatively novel narrative method, asking the married hero ted in 2030 to tell his two children how he met their mother.
"How I Met Your Mother" tells a long story to his children in the tone of ted in 2030: this story began in 2005. It takes TED's love story and life experience of looking for a life partner as the main line, and describes the changes of his life values, family and friendship views and love views in this process.
Blue French Trumpet and Yellow Umbrella Tattoo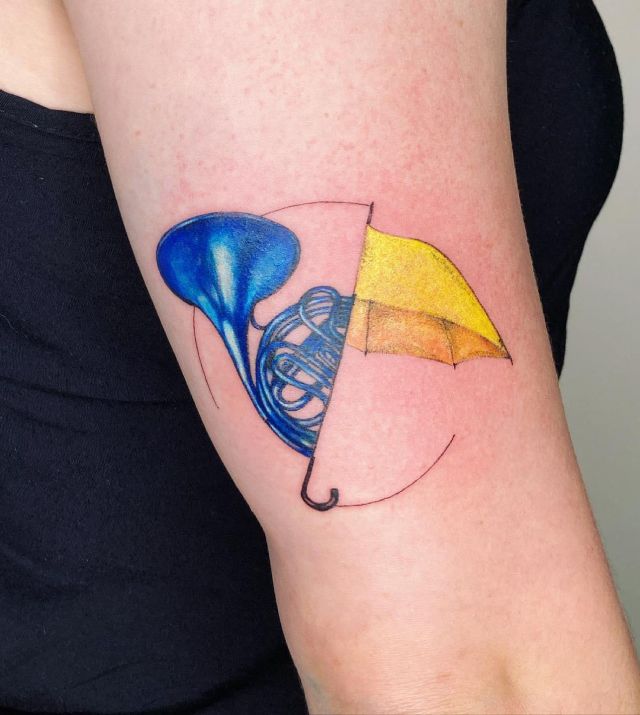 Source: @andresilvestretattoo
Blue French horn and yellow umbrella are very important items in HIMYM. It can be said that these two things are indispensable to the development of the story. TED met their mother because of a yellow umbrella.

Unique HIMYM Tattoo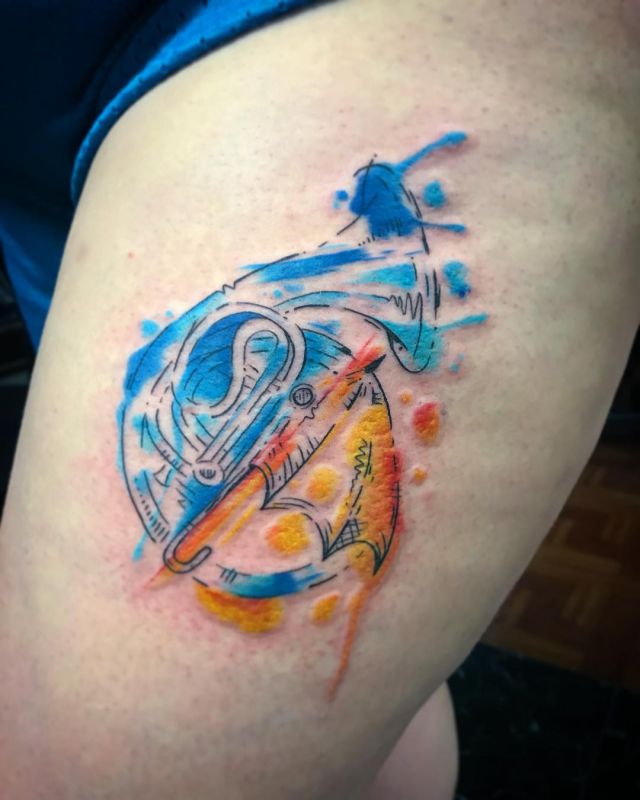 Source: @femme_fatale_tattoos
Watercolor HIMYM Tattoo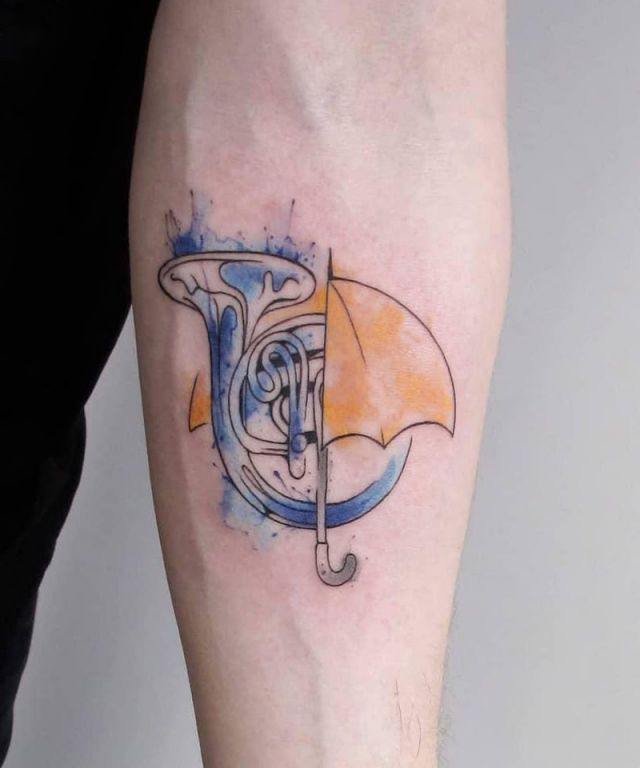 Source: @lagrif_bleue
HIMYM Tattoo on Wrist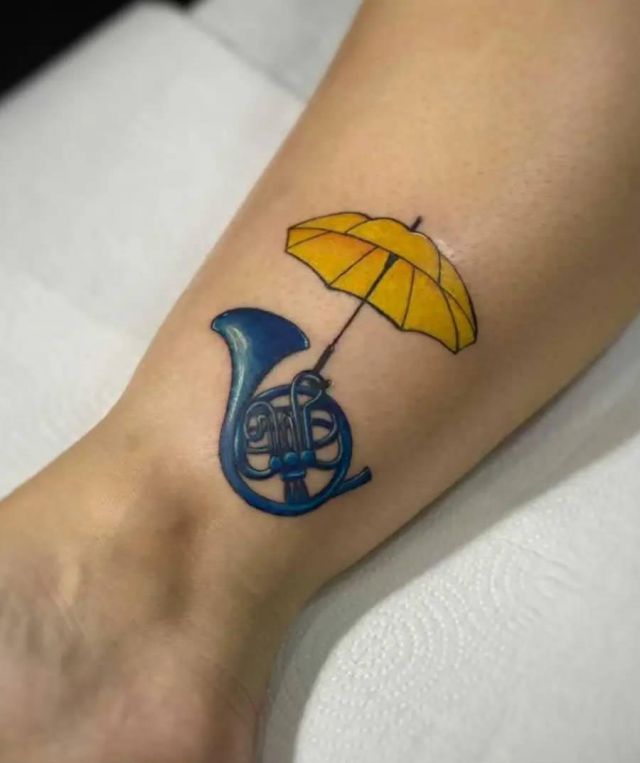 Source: @ldesireetattoo
Yellow Umbrella In The rain Tattoo with Red Heart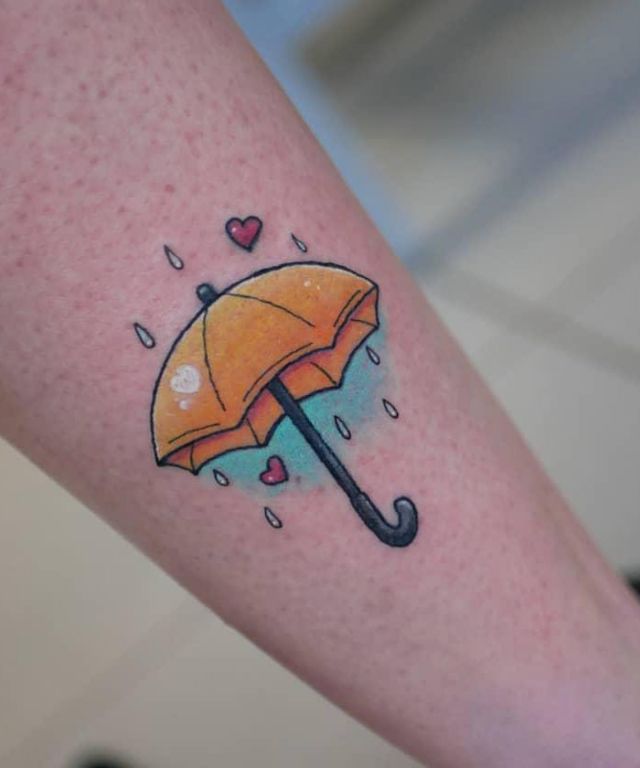 Source: @matcha.tattoo
It can be said that the yellow umbrella is the witness of Ted love, and the yellow umbrella represents romance and love.
HIMYM Watercolor Yellow Umbrella Tattoo with Letters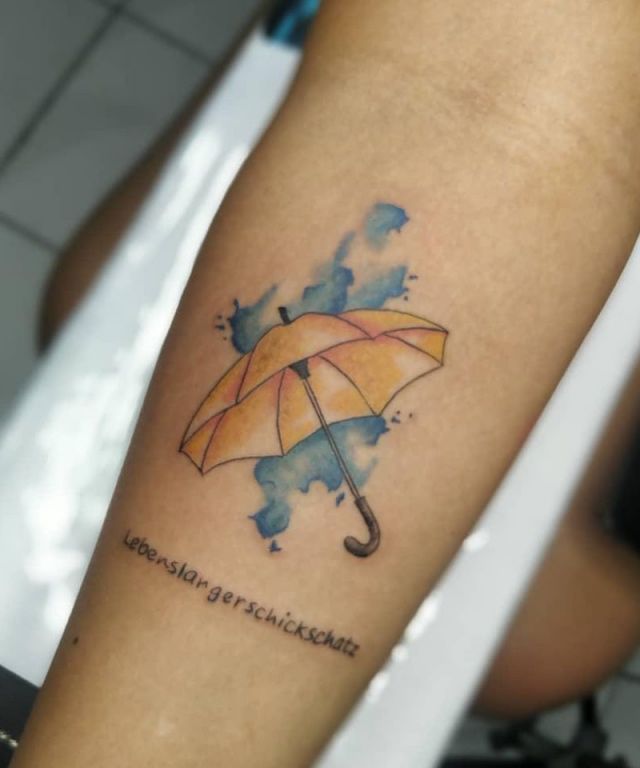 Source: @pospi.tattoo
HIMYM Picture Puzzle Yellow Umbrella Tattoo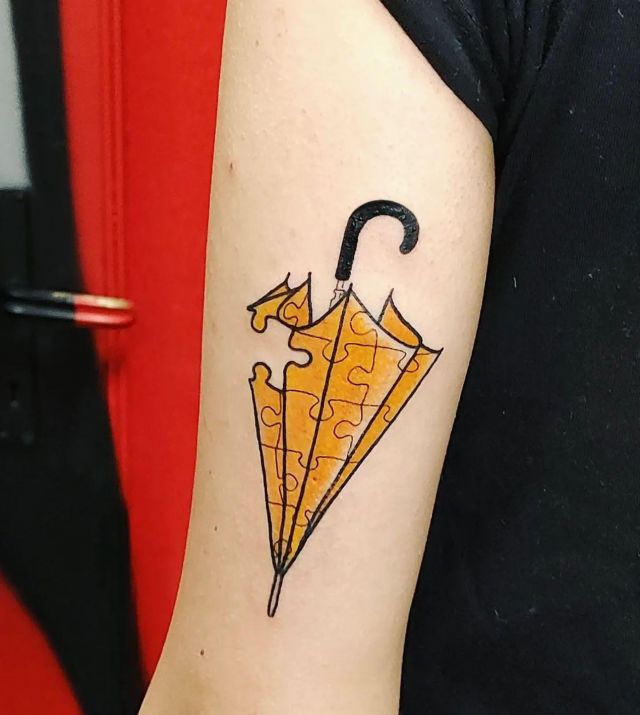 Source: @sesia_ink
Missing a piece of yellow umbrella puzzle, waiting for the person who can assemble it. This tattoo shows that love needs the right time and place to meet the right person.
HIMYM Yellow Umbrella Tattoo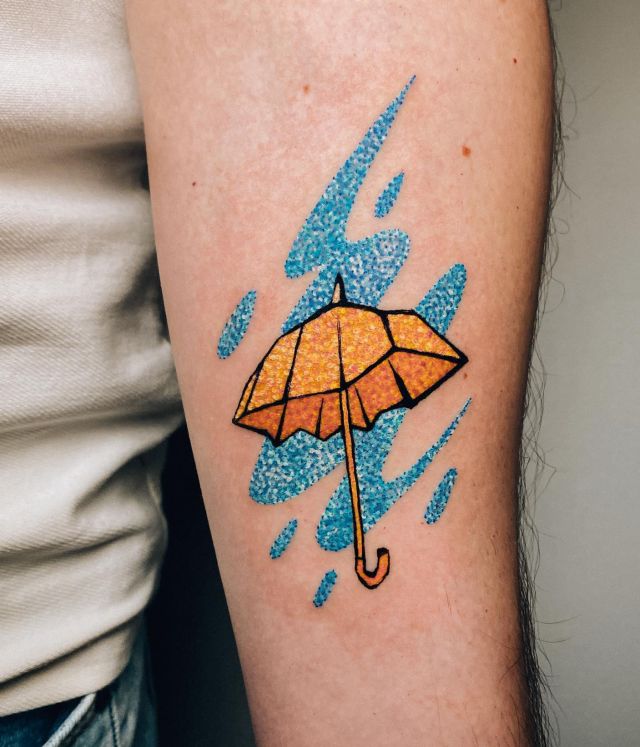 Source: @szymonokulturze
Watercolor Blue French Trumpet and Yellow Umbrella Tattoo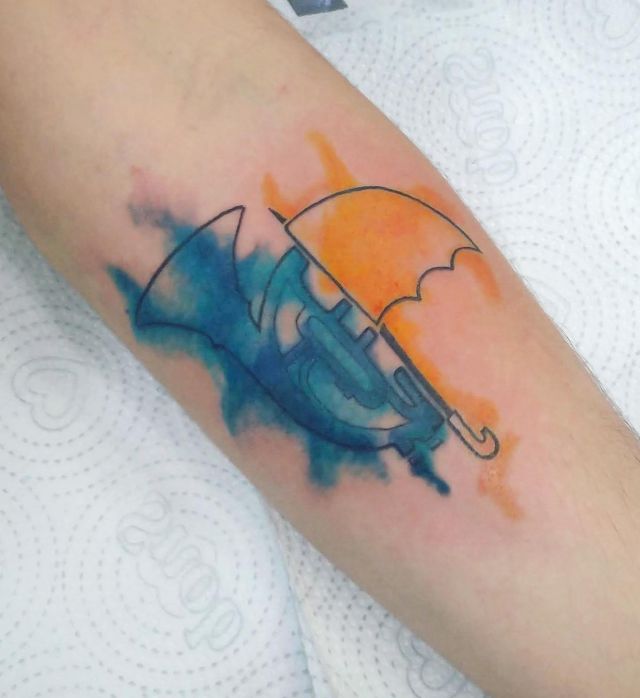 Source: @taaatimachado
Watercolor Blue French Trumpet and Yellow Umbrella Tattoo with Right Place and Right Time Letters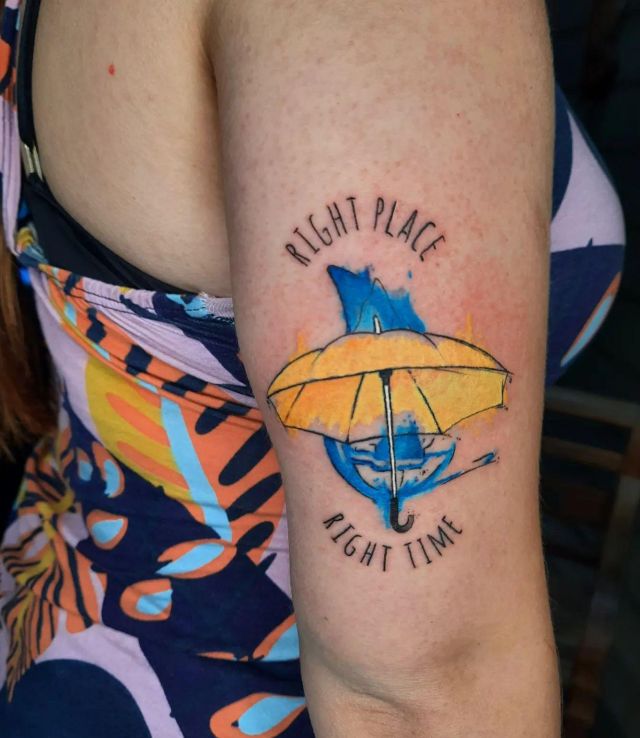 Source: @tu_martinez