Horseshoe is a kind of iron object nailed on the horse's hoof. Its main function is to delay the wear of the horse's hoof, which is equivalent to protecting the horse's hoof! I want to introduce the horseshoe tattoo to you. For horseshoe tattoos, many people may not know, this thing can also be used as tattoo material? Horseshoe is also a kind of tattoo with auspicious implication. Maybe you like it.
Why do horseshoe tattoos represent luck? Since the beginning of primitive society, iron has been regarded as a symbol of luck. The horseshoe is like a crescent moon. It symbolizes the image of the creator of life and the great mother, such as Artemis, the goddess of fertility and reproduction in ancient Egypt. So to nail a horseshoe on the door is to use strong vitality to fight against the power of death.
After understanding the meaning of horseshoe tattoo, if you are also interested in this auspicious horseshoe tattoo, you can go to the tattoo shop to create a horseshoe tattoo of your own.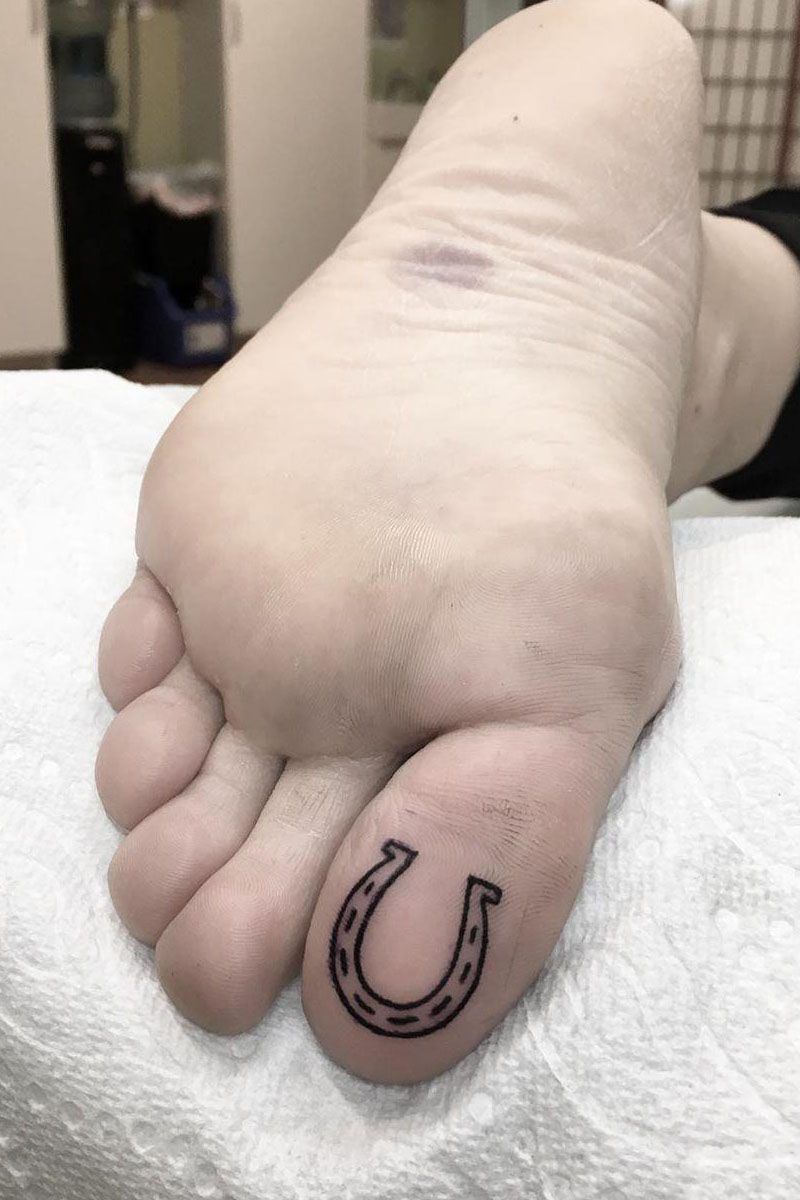 Source: @adavidsontattoo