Fox is the general name of this kind of animals among the people. It has a wide variety, including arctic fox, red fox, Silver Black Fox, sand fox, etc. Smart and timid, it often appears as "fox spirit" in ancient myths. Although it was also used as a totem in ancient times, it never appeared in formal sacrifice. It is mostly associated with cunning and sneakiness because of its "indecent image". Over the years, the fox demon and fox fairy have formed a unique goblin culture in various novels and anecdotes.
The character of fox was totem and auspicious beast at first, and then monster and goblin. Even when it was regarded as fox God and fox fairy, it was still goblin. Fox gods and fox immortals have never been included in the sacrificial ceremony, and have always been within the scope of sexual worship, just because of the indecency of fox gods and fox immortals. Therefore, the early stage of fox culture is totem culture and Furui culture, the later stage is goblin culture, and goblin culture is the main aspect.
As a goblin, the fox demon is an unparalleled role in the huge goblin group, which can be called the most goblin. After entering the aesthetic culture from religious folk culture, the fox demon has experienced a new value judgment and aesthetic transformation, and has become the most charming aesthetic image. The fox we see is completely different from that in the novel.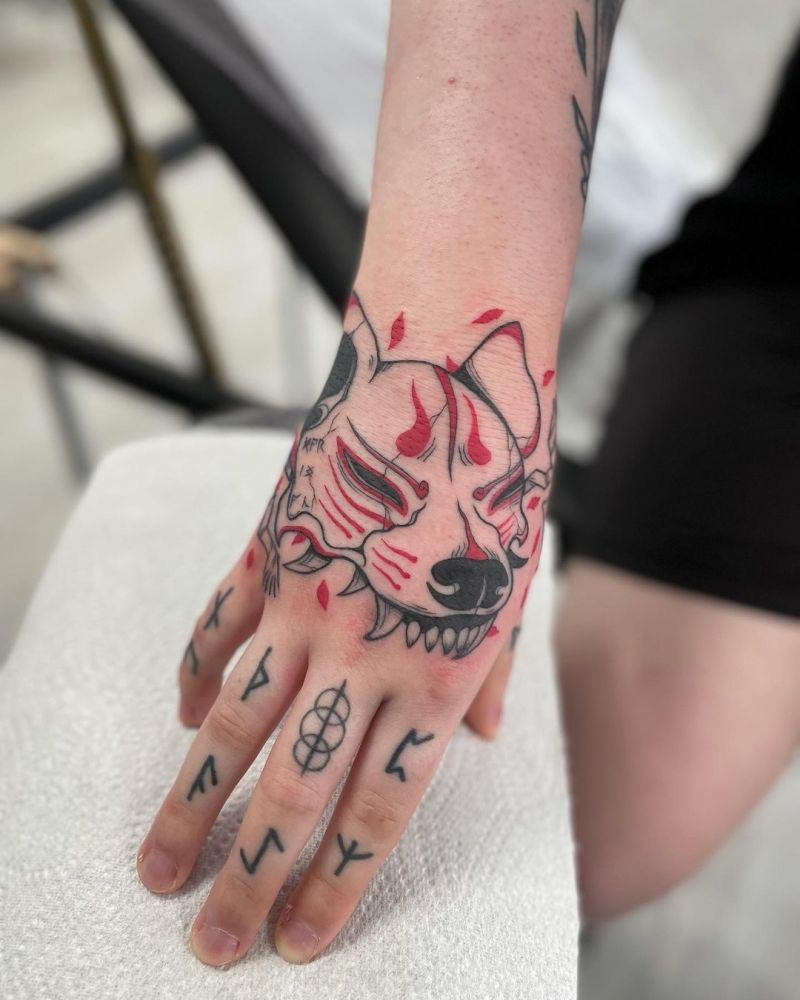 Source: @atg_tattoos