People are interested in leopards because of their appearance. They are both afraid and adore this magical animal. Over time, leopards have become an important part of many cultures. But since most leopards live in Asia and Africa, the symbolism behind this animal mainly comes from these two continents.
In Africa, leopard print plays an important role in many cultures. African people regard leopards as hunters and warriors, but not all of them. For centuries, people from African tribes have lived near these animals, and they have always seen leopards that are beautiful, but dangerous and threatening at the same time.
Leopard Tattoo is a symbol of strength, personality and perseverance, and this animal's symbolism is deeply rooted in people's hearts. People have recognized this power and recognized it centuries ago.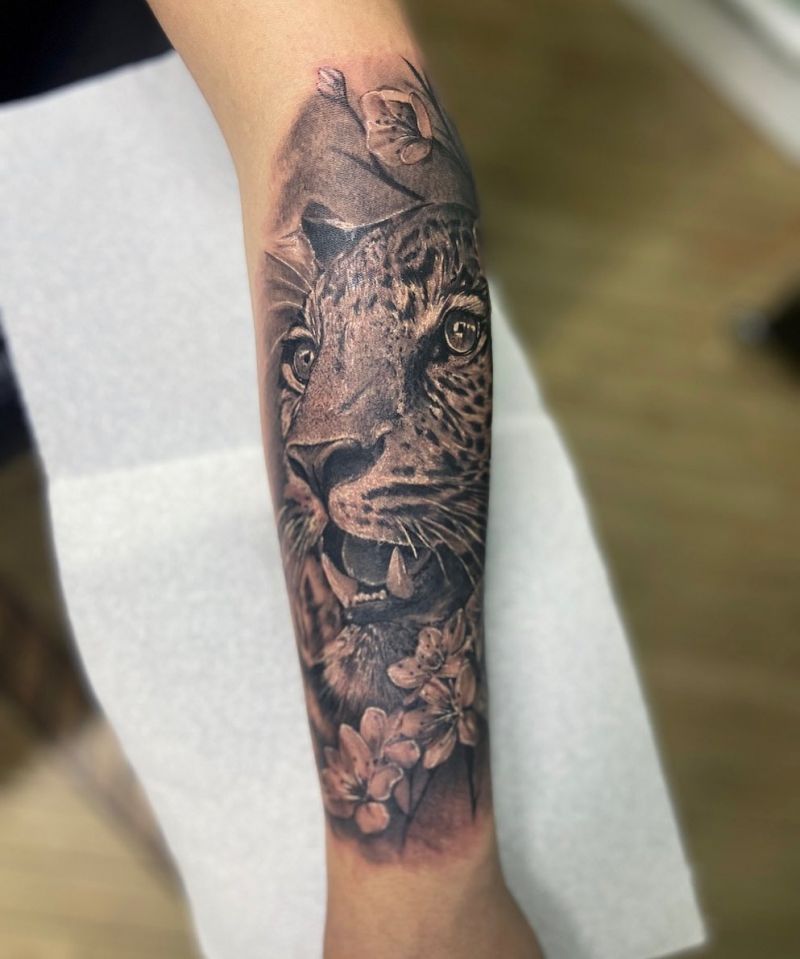 Source: @amy_ellistattoos