Life goes on tattoo means positive and optimistic. The biggest fact in life is that it is still going on. Each of us has learned new things every day in the journey of life. What I learned today is totally different from what you learned. The life that people expect and see in the cinema is completely different from the real life.
Every aspect of our life has the opportunity to make our dreams come true. It depends on each of us. No matter what we do, life will continue. Whether it is good or bad, difficult or easy, painful or smooth, everyone must experience it.
Everything happens for a reason. You may not be interested in what you once liked, but life will continue. It's important to learn to let go of things that shouldn't happen.
Couple Life Goes On Tattoo on Arm
Source: @ac.tatuajes
Elegant Life Goes On Tattoo on Forearm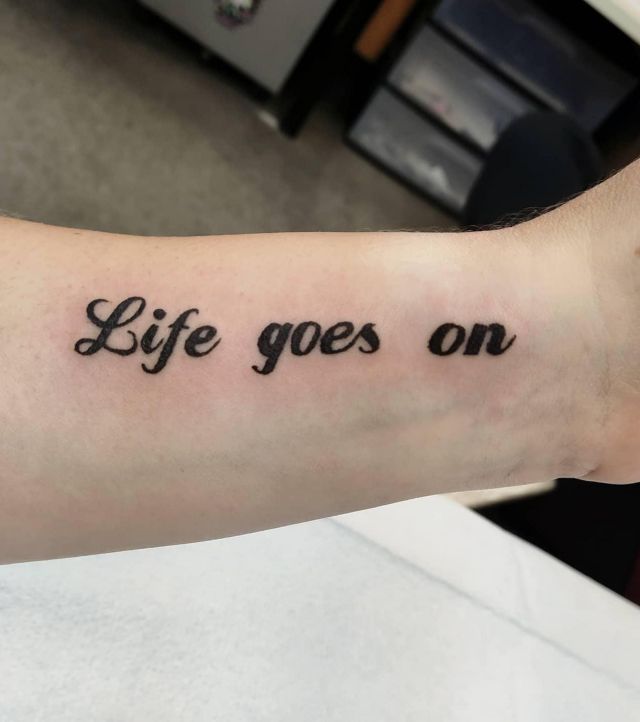 Source: @cynthiaplewsartandtattoos
Compass Life Goes On Tattoo on Forearm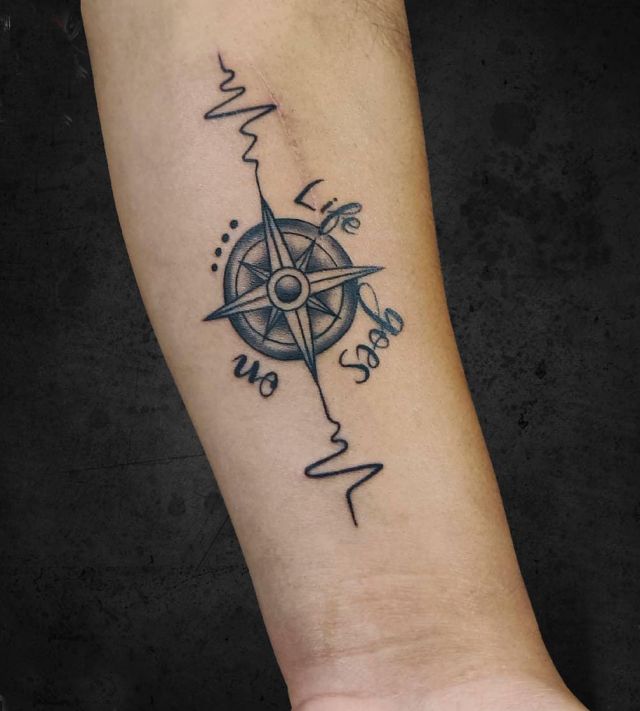 Source: @djzinktattoo
Pretty Life Goes On Tattoo on Thigh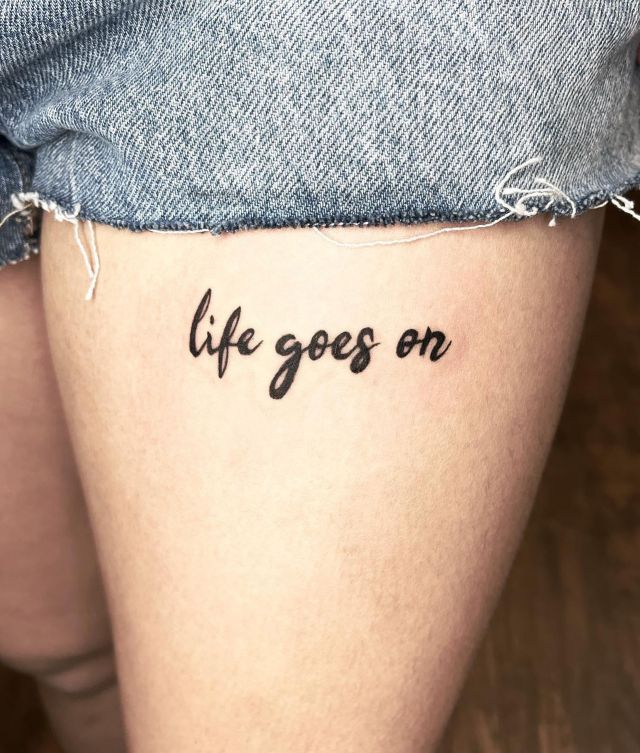 Source: @gene.ytattoo
Heart and Life Goes On Tattoo on Shoulder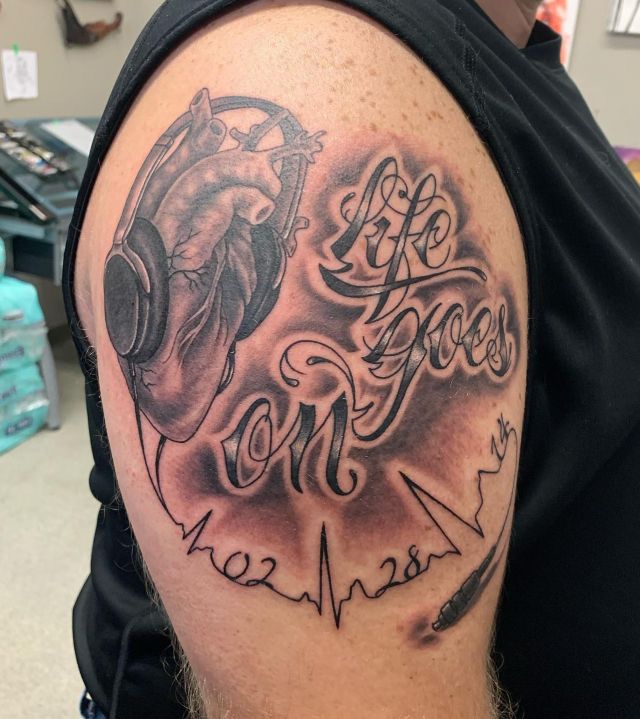 Source: @inquestattoo
Semicolon and Life Goes On Tattoo on Wrist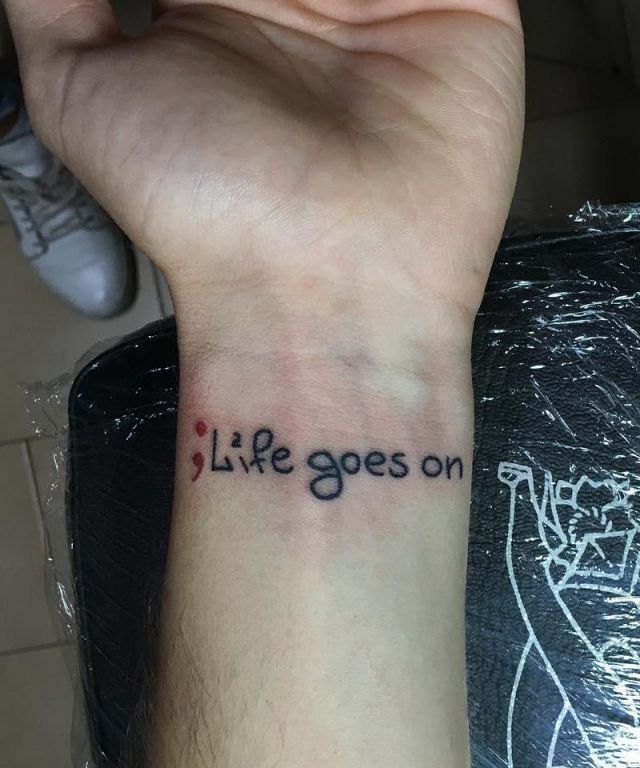 Source: @lisa_tattoo_
Electrocardiogram and Life Goes On Tattoo on Log
Source: @mads_ink
Feather and Life Goes On Tattoo on Clavicular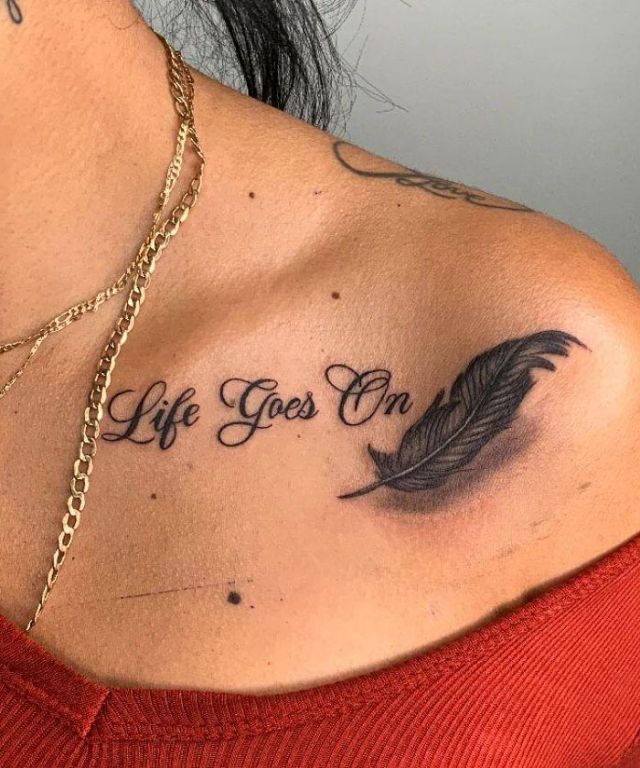 Source: @mona_lissa_tattoos
Sun and Life Goes On Tattoo on Log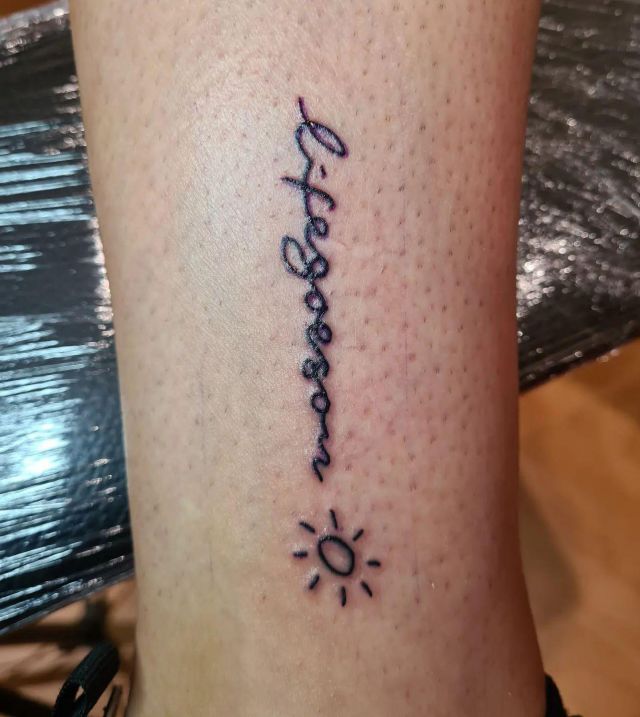 Source: @pictontattooandpiercing
Heart and Life Goes On Tattoo on Log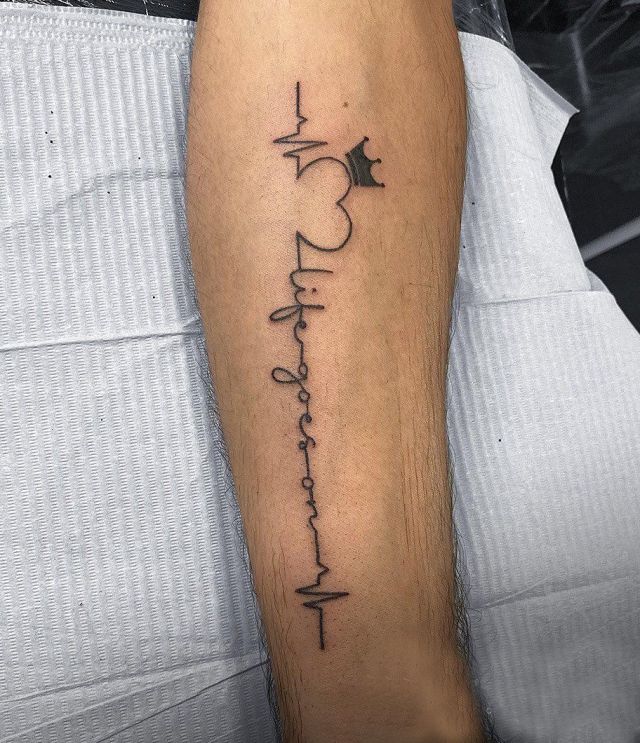 Source: @siaotongtattoo