Lilith tattoo has been favored by many people. Lilith often appears in games and film and television works. Lilith, formerly a figure in Mesopotamian mythology, is considered to exist in the same place as lilitu, the embodiment of the storm, and balat in Canaan.
In Jewish folklore, Lilith is considered to be the first wife of Adam, the first ancestor of the human ancestors of the Old Testament. God created Adam and her at the same time with the same soil, leaving the garden of Eden because of Adam's dissatisfaction, and later became a demon tempting and killing the baby.
In the Latin Bible vulgate translation Isaiah 34:14, Lilith is translated as Lamia (the Greek mythological Banshee who eats babies and drinks their blood is considered to be one of the archetypes of vampires), so Lilith is sometimes considered a vampire in medieval legends.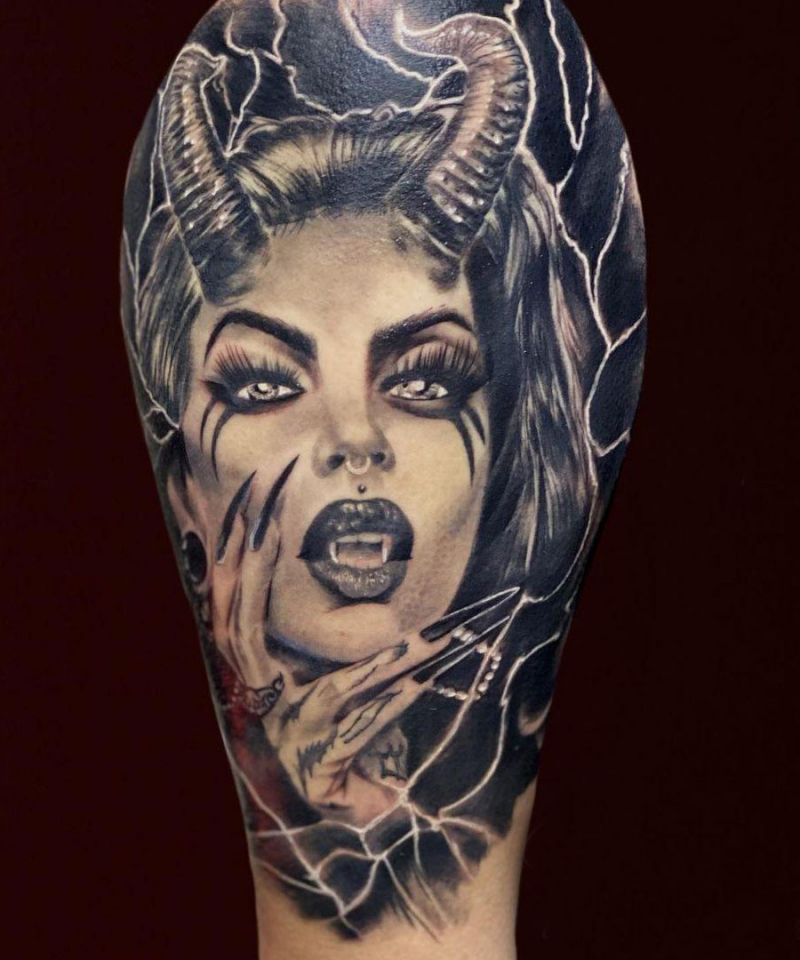 Source: @eras_tattoo