The moon tattoo is beautiful and sexy, which is welcomed by many tattoo lovers. So what is the implication of the moon tattoo? How attractive is the design? Today I will take you to see the beautiful Mandala moon tattoo.
Crescent tattoo, also known as half moon tattoo. The decline or decrease of the moon symbolizes breaking habits and indulging; when the moon becomes bigger and bigger, it also symbolizes growth and achievement.
Like many of the same kind in nature, day and night, darkness and light, men and women, the sun and the moon represent a universal belief and the fusion and expression of relative opposition.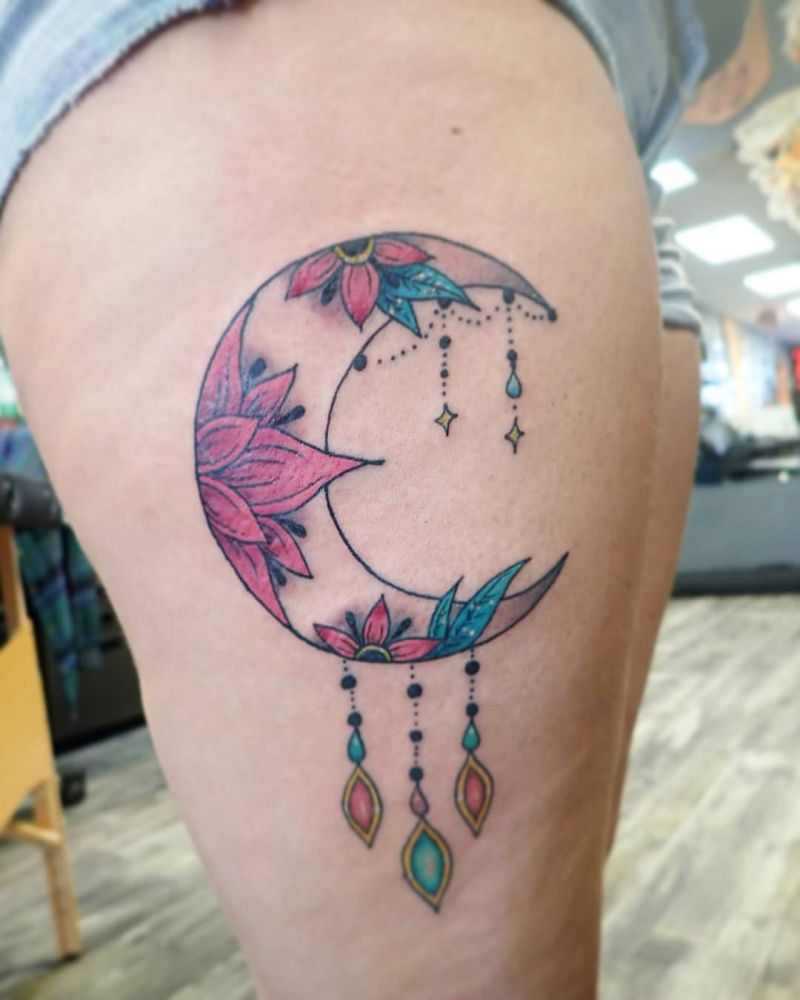 Source: @caitlinhaileytattoos