Beautiful and rare Mandala, coupled with its legend, will really give people a mysterious and magical feeling. Mandala is a cursed flower growing in the desert. It is also a religious flower. Maybe for many people, Datura is a relatively strange and difficult flower. So what does it mean to tattoo it on yourself?
Like other kinds of flowers, Datura has its own unique flower language. In addition, Mandala will have multiple personalities like human beings. Mandala of different colors will represent different meanings, such as purple Mandala – terror, black Mandala – darkness, death and displaced love, blue Mandala – Cheat love, green Mandala – endless hope of life
In different countries, Mandala has different legends and stories, but also represents different moral meanings. Is the sense of mystery added to the legendary Mandala?
In China, mandala is regarded as the Holy Spirit of Buddhism. Only lucky people can see it, and it will bring happiness to those who see it. Mandala therefore has the symbolic meaning of luck.
In ancient India, Datura was regarded as the gate ring of the erotic gate and the base of constructing the grand scenery. After it bloomed, it became a grand mantra Dojo, as the "Angel / Devil's horn".
In Spain, however, Mandala has been given a terrible color. It is said that only one out of ten million people has the chance to see Datura blossom. But this person's favorite will die.
1. Mandala tattoo on the back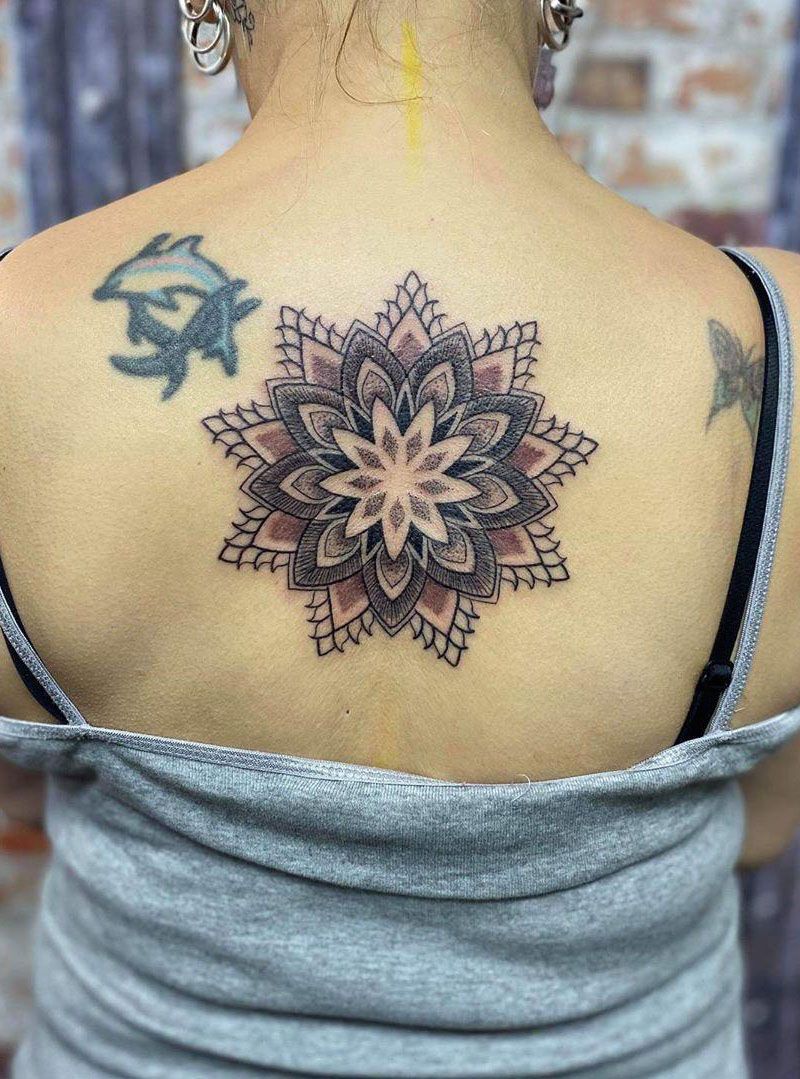 Source: @adrenalin_park_tattoos
2. Arm Mandala tattoo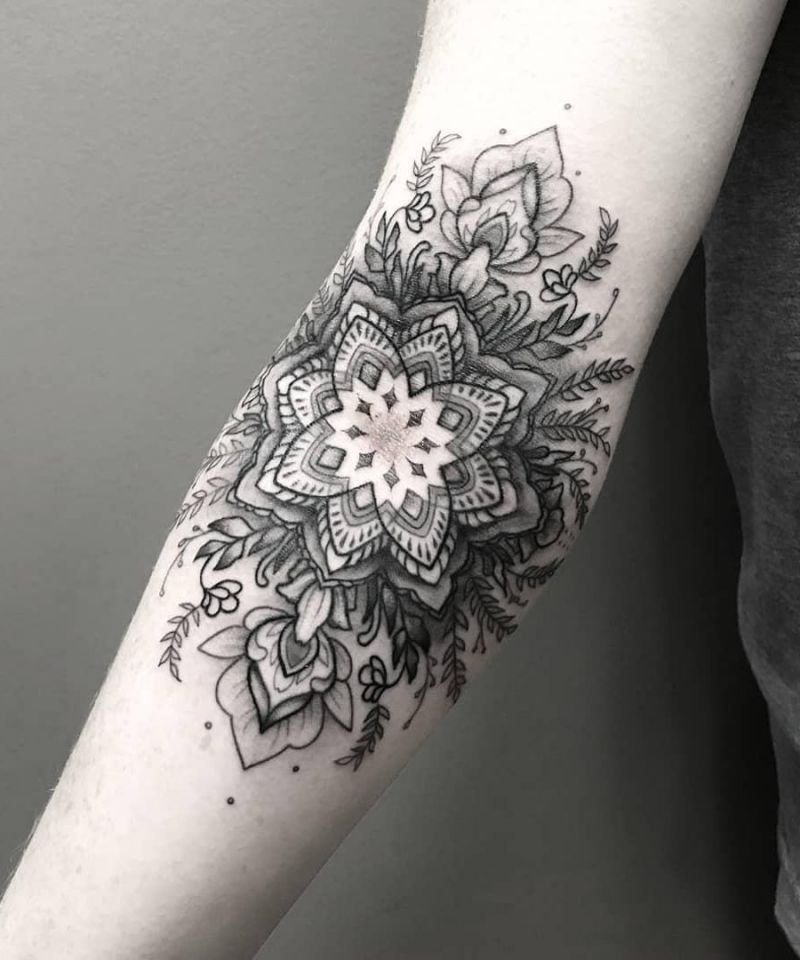 Source: @amy.wildhand
3. Shoulder Mandala tattoo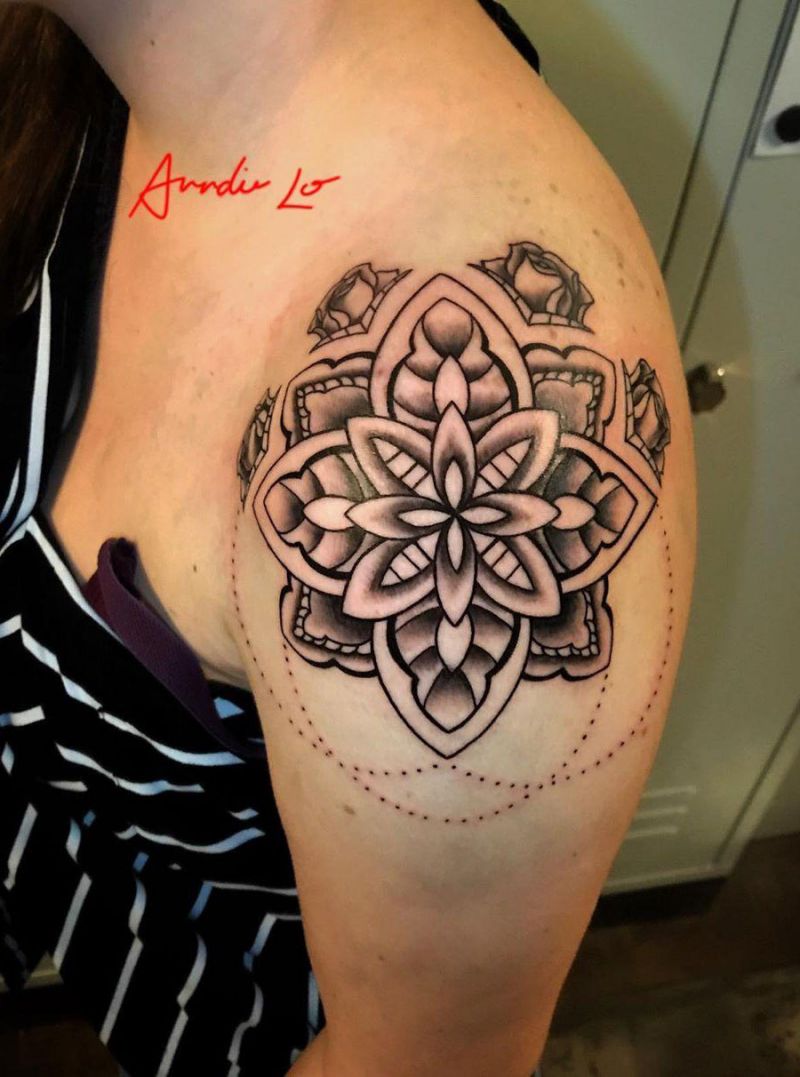 Source: @anndie_lo
4. Foot Mandala tattoo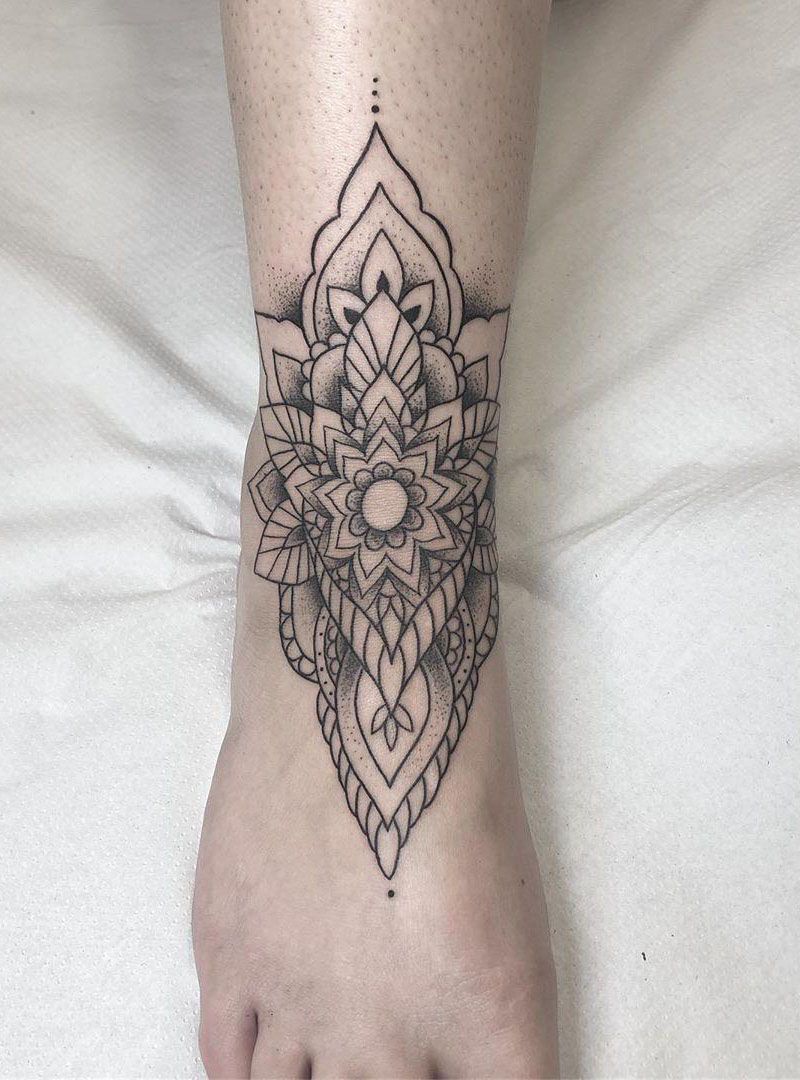 Source: @carlabianchitattoos
5. Watercolor Mandala tattoo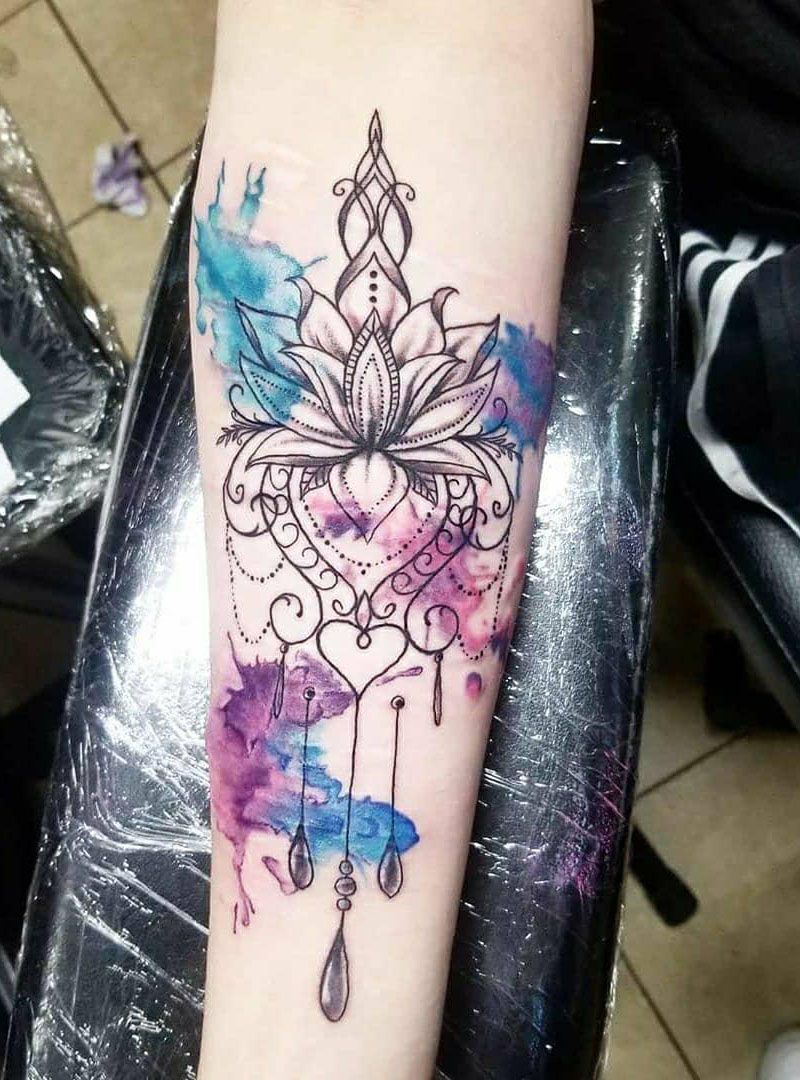 Source: @darkchildtattoo