The most unusual thing about mongoose is that we all know that they are the nemesis of poisonous snakes, especially Cobra. Young mongoose have learned the skills of catching snakes since childhood. They are very fast, and Cobra attacks can't hurt them. Finally, cobra will lose strength in the fight and eventually become the food of Mongoose.
Even if the mongoose is bitten by a cobra, they will be fine. Their bodies contain detoxification factors. However, if a large dose of venom is injected, the mongoose will also die. Just if you want to inject a large dose of venom, the amount of venom of a cobra is far from enough. Therefore, when you encounter a mongoose, the cobra can only be slaughtered.
Besides eating poisonous snakes, mongoose also prey on mice and small lizards. Similarly, when they are hungry, the hunting range will increase, arthropods will join their luxury lunch, and centipedes and scorpions will usually be reduced to their food.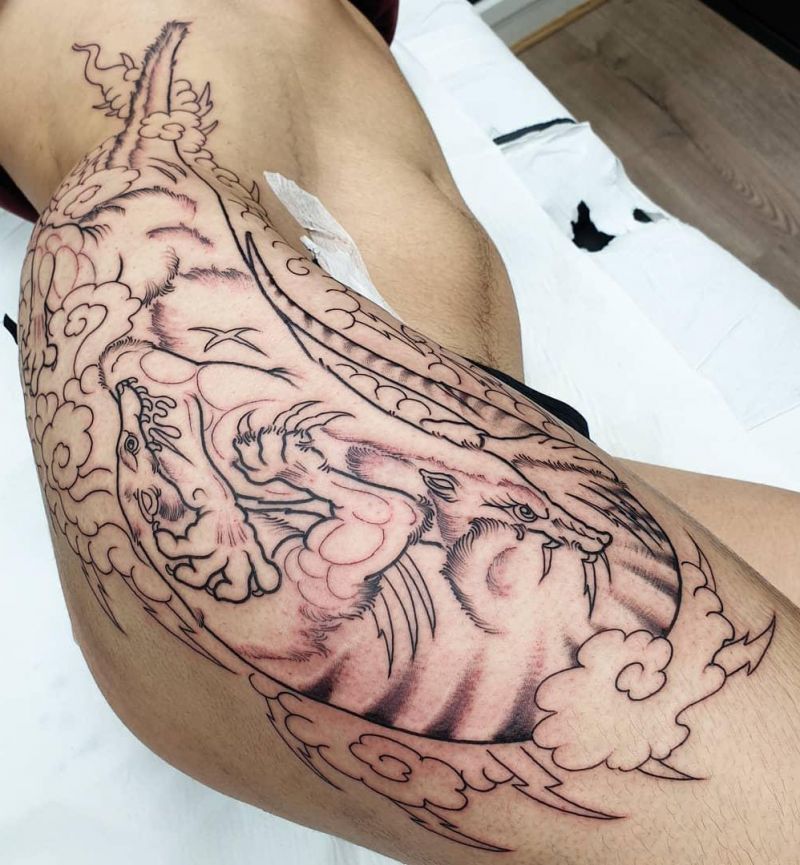 Source: @philmoodytattoos