In terms of tattoo art, the moon is a very beautiful tattoo pattern. The common tattoo patterns are moon totem tattoo, half moon tattoo, full moon tattoo pattern, cartoon cute picture, and the market will match with clouds. So, what kind of tattoo meaning does the moon tattoo pattern have?
Some people say that the moon in the dark blue sky must appear elegant and mysterious, this sentence just describes the beauty of the moon. Moon tattoo is also full of mysterious and spiritual beauty.
Sometimes the moon is also known as the embodiment of missing, using the moon as a carrier to express the missing for someone, somewhere or something. But from the moon tattoo itself, the moon tattoo is simple and generous, belongs to the exquisite tattoo pattern, a bright moon hanging on the body, is also a good choice!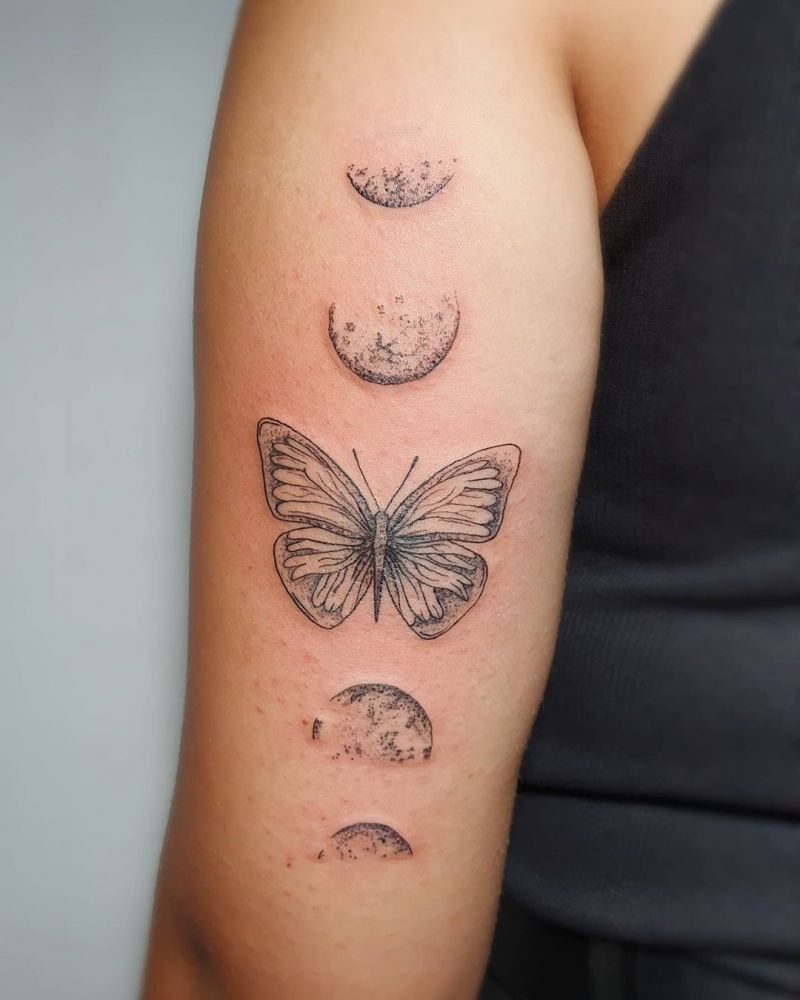 Source: @atelier.schwarzekatze