Nike, the goddess of victory, is the embodiment of victory. She is the daughter of Titan Pallas and Stix. Her Roman name is Victoria Vittoria. Her image is that she has a pair of wings and a strong figure, like wandering down from the sky and floating clothes. Wherever she went, victory followed. She was also the follower of Zeus and Athena. He defected to Olympus and helped him win the Titan war.
Nike is the goddess of victory in Greek mythology. In Roman mythology, she corresponds to Victoria. According to Hesiod's divine spectrum, she is the daughter of the Titan gods Pallas and Styx, and the sister of Kratos (power), BIA (power) and zerus (enthusiasm). They are all companions of the main god Zeus. Despite her birth in the Titans, she was on the side of Olympus in the Titan war and brought victory to them.
In the traditional description, Nick often has wings and amazing speed, but he has no other special power. She not only symbolizes the victory of the war, but also represents the success in many fields of Greek daily life, especially in the field of competitive sports. Therefore, she is regarded as a God who brings good luck and is often the object of artistic works. In her works of art, she is usually assimilated to other gods. For example, ancient Greek sculptors usually portray her as a petite image with wings, perching on the arm of another God, or sticking out of the clothes of her companion God, or flying high in the sky like a fairy. She is the goddess of victory in Greek mythology. It is said that she helped Zeus defeat Titan and brought victory to people. In Western art, it often appears as a body with wings and carrying olive branches.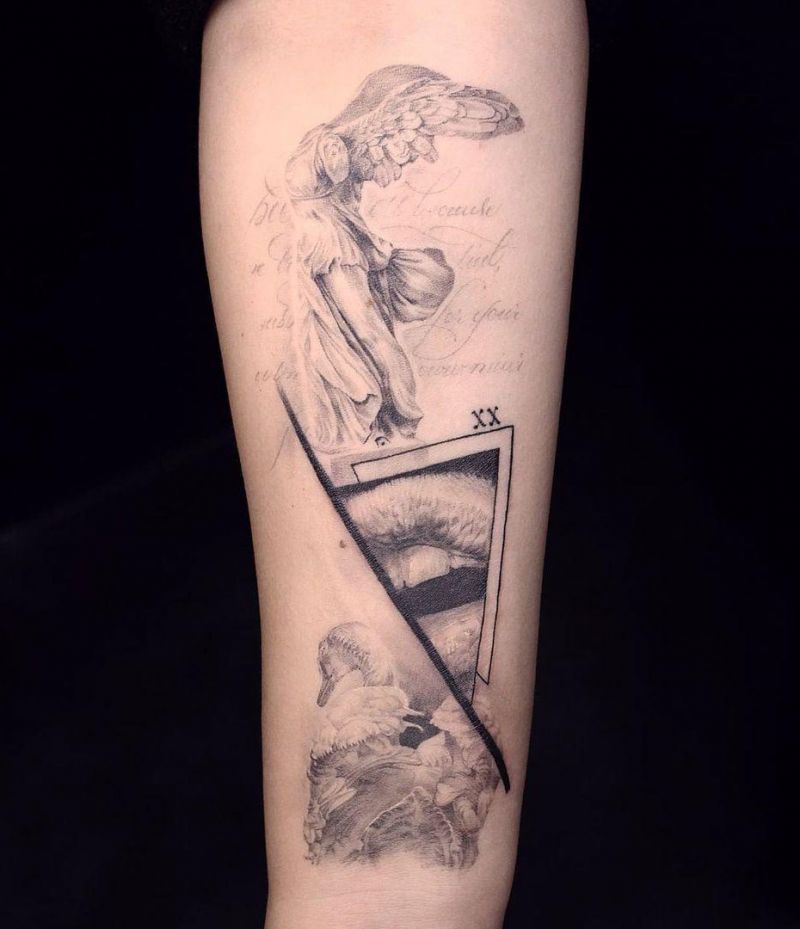 Source: @14_int