Origami boat is a relatively simple manual origami skill, and we have more contact with it. However, the significance of paper boat is relatively rich. The paper boat floats to the distance with its own dreams and wishes. Everyone can place their secrets on the small paper boat and send them to the person who misses in the distance for themselves.
The meaning of the paper boat tattoo is the solitude of wandering, symbolizing the heart of missing the mother and the motherland, and people's pure and beautiful wishes. I hope to find a final home like a paper boat.
Paper boats are weak and easy to sink. They are not suitable for long-distance swimming in the water. This is an extremely helpless thing. The paper boat has to float in the turbulent water. Human destiny, life, like a paper boat, stands firm in rough circumstances.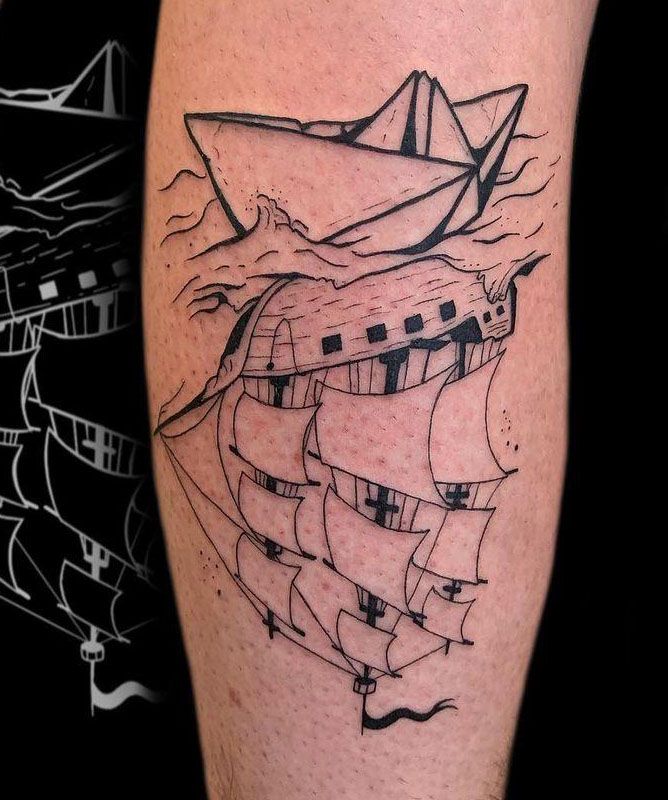 Source: @_davidraw_