Sailor, a kind of maritime staff, was gradually replaced by the word "crew". The main job of a sailor is to be responsible for the safety of the cargo or personnel on board the ship, obey the arrangement of the master and engage in the relevant work on the ship.
In the early days, tattoos were concentrated on Mariners. At that time, the life of sailing was quite boring, and sometimes there were pirates and storms. That is to say, the sailor's life depended on waves. Because they didn't know when they were killed, many American sailors took sewing needles stained with ink and acted as part-time tattooists. They were also wandering on the vast sea for fun.
During World War II, 27% of recruits in the United States had tattoos, which was allowed by American law. One is that tattoos are already a tradition, and it's not easy to change. Another problem is that it is difficult for the United States to recruit soldiers. It is easy for the United States to recruit too many soldiers.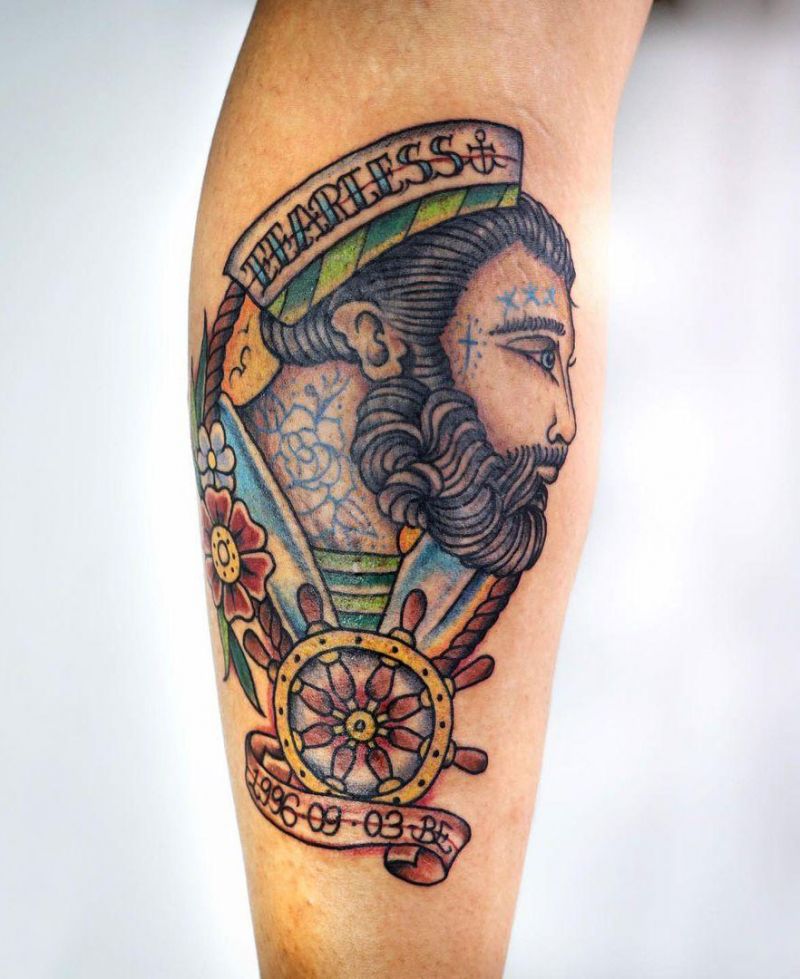 Source: @90s.gary