When we observe salamanders in nature, perhaps the most profound symbolic meaning of newts is obvious. To illustrate, the symbolic meaning of water involves transformation, intuition and movement. Therefore, aquatic creatures such as salamanders have symbolic meanings of mind, spirituality, emotion and ease of movement.
The nocturnal nature of salamanders exacerbates these attributes, as nighttime also symbolizes shadows, secrets, dreams, intuition, and psychic abilities. Quite a list of properties, isn't it? That's because the salamander itself is a diverse creature. Because salamander is an unorthodox creature with many excellent qualities.
One such duality is that it is considered a solar animal, but it is primarily nocturnal, preferring to seek food at night. It's a lesson for us to show the balance in our lives. In this case, salamanders also demand that we make the most of our time and intelligently balance the opportunities within our reach.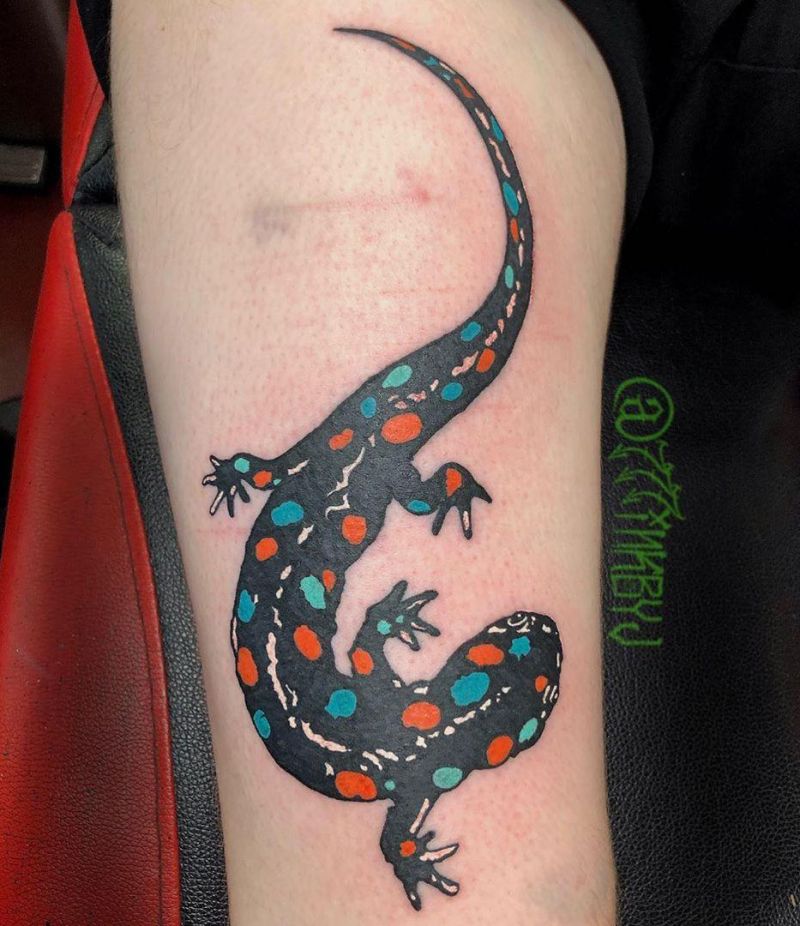 Source: @777inkbyj