There are three main meanings of seagull tattoo. Guardian of nature: seagulls are the most common seabirds. Besides fish, shrimp, crabs and shellfish, seagulls also like to pick up leftovers left by people on board. Therefore, seagulls have the nickname of "harbor cleaner". Therefore, the first meaning of seagull tattoo is the guardian of nature.
Guiding the way forward: seagulls are also "forecasters" of maritime navigation safety. When sailing on the sea, people often run into rocks or run aground due to unfamiliar water environment, or shipwrecks due to sudden changes in weather. Experienced seamen all know that: seagulls often land around shoals, rocks or reefs, and fly in groups, which is no doubt a signal to mariners to guard against collision with reefs; at the same time, it also has the flight habit of going in and out of the port, and observing the flight direction of seagulls can also be used as the basis for finding ports.
Master nature, seek good fortune and avoid misfortune: experienced sea pilots can judge the sea weather according to the flight situation of seagulls, so as to make timely changes.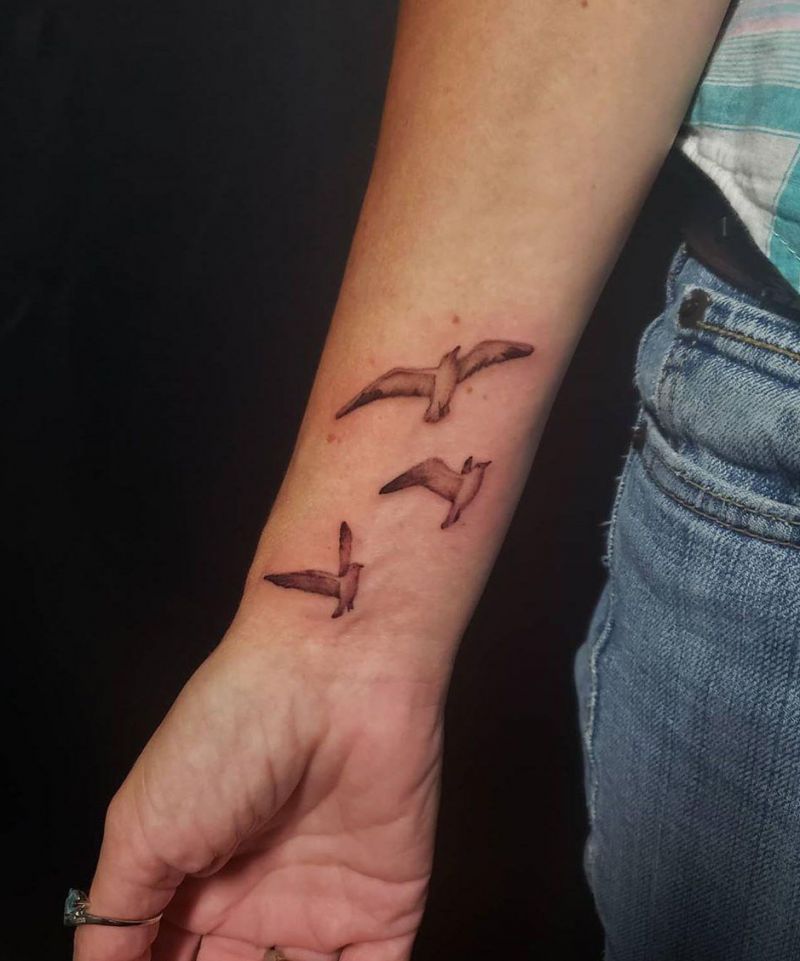 Source: @abbeyschulz.ink