Generally speaking, seahorse tattoos are not selected by tattoo lovers, because many people do not know enough about it. Some tattoo lovers tattoo the seahorse not because they know its meaning, but because they like its lovely and strange shape. In fact, seahorse has a strong adaptability and perseverance, which is worth learning.
Seahorse is named for its head like horse's head. It is a kind of peculiar and precious small fish in shallow sea. Seahorse is the most fish like fish. It combines the characteristics of horse, shrimp and elephant. It has a horse shaped head, dragonfly eyes, a shrimp like body, and an elephant trunk like tail. It has a vertical swimming way. It is the only male offspring in the world.
Hippocampus is an endangered animal. They can adapt to different concentrations of seawater, even in fresh water. In this era of competition, there is only one way to success. In the process of progress, we should constantly adjust our own state and adapt to the society, which is to constantly build and enhance our adaptability and competitiveness. We should learn the ability and perseverance of the hippocampus to adapt to the environment.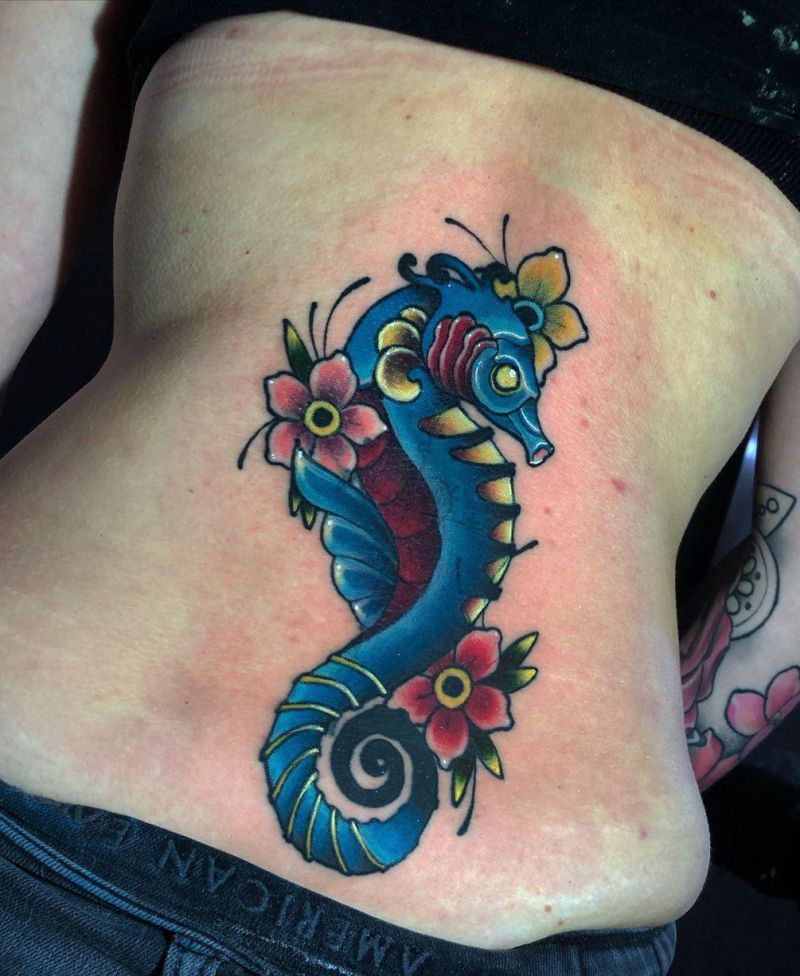 Source: @arauz.tattoo