In ancient times, the snake was once a sacred object praised and worshipped. The dragon, the largest "divine thing" in China, is the totemic product of the snake. The earliest dragon was a big snake in the shape of a hieroglyph, which is the case with the word "dragon" seen in the inscriptions on oracle bones.
In ancient Egypt, the snake was a kind of animal representing kingship. The head crown of all the Pharaohs we see is very special, which is a decoration similar to the flat neck erected by cobra in the state of attack; And there was always a snake on Pharaoh's walking stick. Because in Egypt, the snake symbolized Solomon's wisdom, and the cobra God was the protector of the ancient Egyptian monarch.
Snake and sword are very common combinations in tattoos. Many people like snake sword tattoos. I collected a lot of snake sword tattoos today. I hope you can find your favorite one.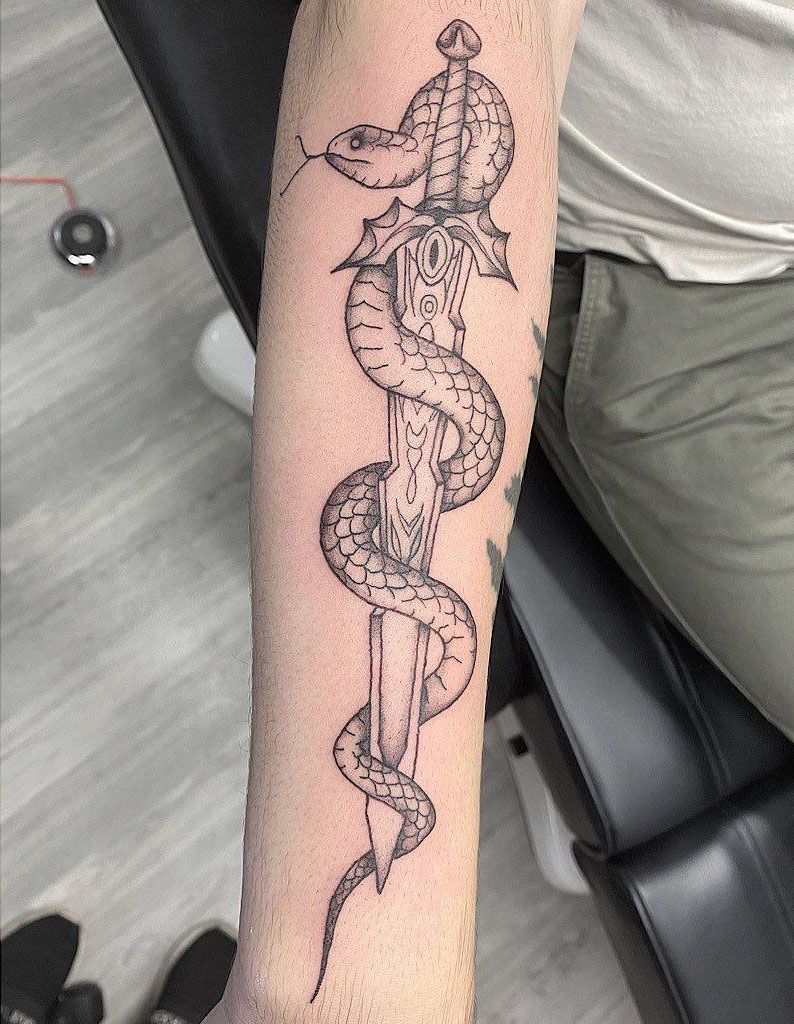 Source: @aylaelliottart