Snake is a kind of animal that many people will be afraid of when they see it, because it is not only cold-blooded, but also it will hurt people's life safety. But it is said that the snake has a very good memory. If you have ever hurt a snake, as long as it does not die, it will suffer a lot. So the snake is an animal you cannot afford to hurt.
Among the tattoos, snake is a common tattoo theme. Some people who tattoo snakes are snakes in the Chinese zodiac, and some people like snakes very much. It is said that in the primitive tribes a long time ago, many races worshipped snakes, even regarded them as national symbols, because they believed that snakes could protect themselves.
In this article, we collected 50 Amazing Snake Tattoos, including many kinds of snake tattoos, such as color snake tattoos, black and white snake tattoos, snake and flower tattoos, snake and bird tattoos and so on.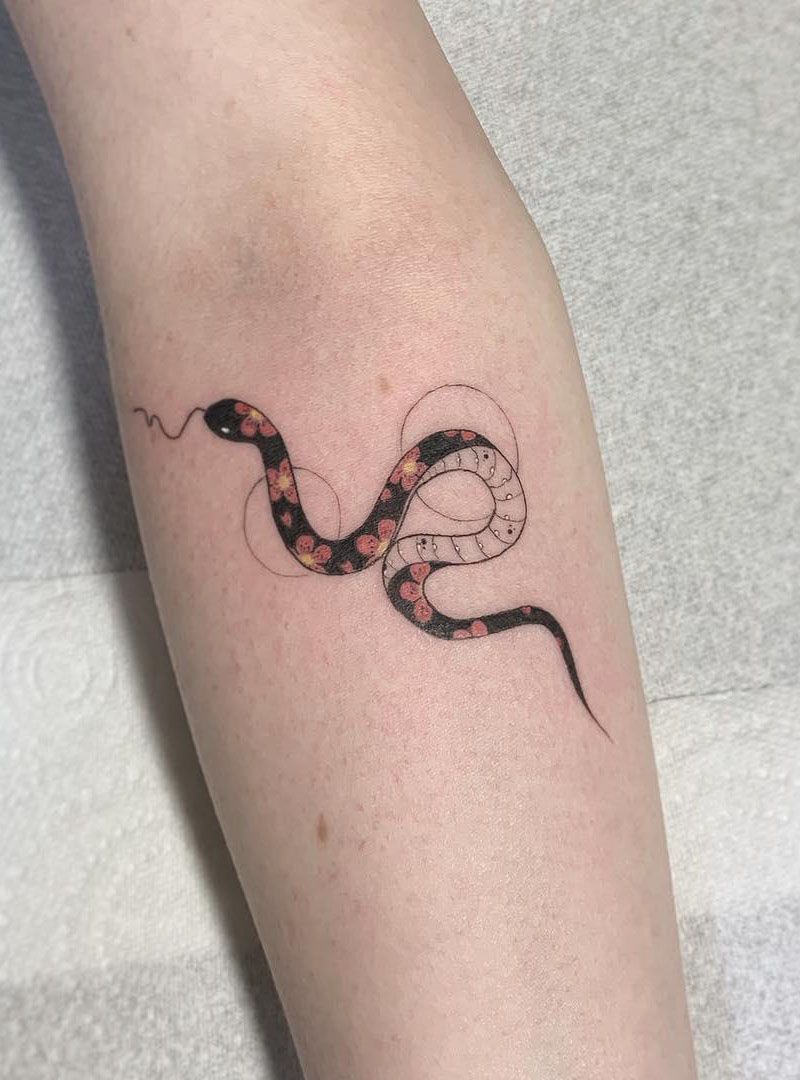 Source: @adam_whelan_tattoos