Squirrels, I'm sure we're all familiar. Not only have businesses designed their cartoon images as trademarks, but also cute squirrels are very popular with children. What is the meaning of tattooing squirrels on the body?
There are many implications of squirrel tattoos. Small squirrels can survive in such a large forest, proving that it is very smart, can identify dangers and protect themselves. Not only that, squirrels are also good at climbing and jumping on trees. One jump can be more than 10 meters away, which shows that the degree of flexibility is very high.
Unlike other animals, squirrels are very active during the day, especially in the early morning. Even in the cold winter, squirrels don't eat in their nests. Instead, they choose to sit on the branches, face the sun, and enjoy their own food in the sun.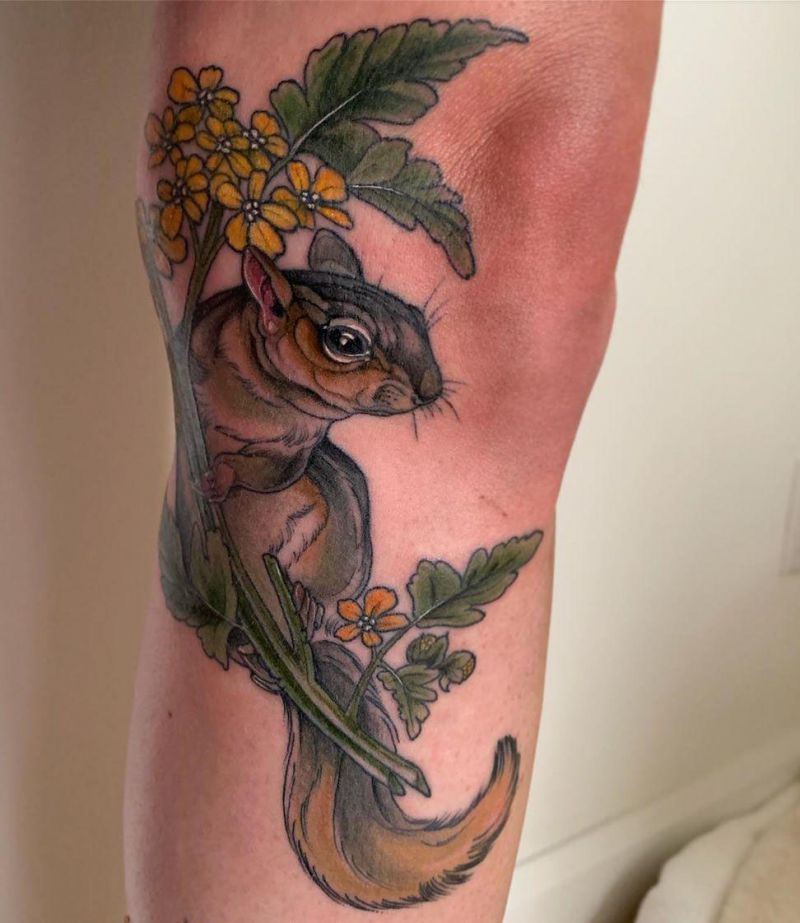 Source: @ameliefleury