Summer finally arrived, and I began to feel excited about summer nails. I like the bright and juicy color of summer. Today, we have collected 30 Trendy Summer Nail Designs for you.
Summer is a time for drinking by the swimming pool, barbecuing on the deck and relaxing on the beach. Fun in the sun means you need to be bright enough to stand out from the rest of your nails.
The trend of nail color in summer 2020 covers both ends of the spectrum from light to dark. Amazing cobalt blue, gemstone and bright pink, but more neutral white and grey, as a less expected summer look, clean and fun.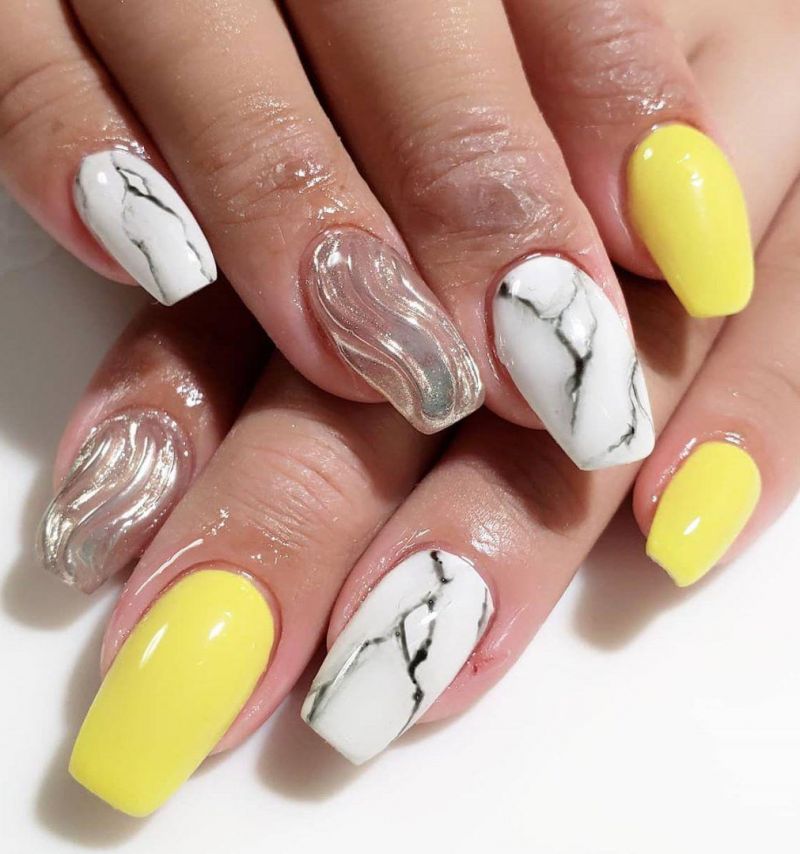 Source: @andh_hikari