"Three" in the symbolic system, almost does not contain any negative meaning, its symbolic meaning involves religious thought, tradition, God and many other fields. There is a saying of "three degrees of luck" in folk stories. The doctrine of trinity of Christ enables the only true God of Christianity to receive the worship of the people through the son and the Holy Spirit, which is enough to show that "three" can replace "one" and become a symbol of omnipotence, strength and unity.
Another manifestation of "three" as a mysterious number is that it symbolizes the universal framework of traditional culture. The number "three" implies almost all aspects of creative power, such as head, brain, body and spirit, birth, life and death, past, present and future, etc. In many religious traditions, the symbol of "Trinity" has different stories and meanings.
Birds can fly, can predict the coming danger, remind people to prepare to meet the hardships of nature, bird tattoo represents sunshine and happiness, bird tattoo is a symbol of positive. Bird tattoos can be one or two, representing different meanings. One represents that you are single and feel lonely. On the contrary, two represent that you already belong to, indicating that you are very happy. Today I collected a lot of three birds tattoos, hoping to inspire you.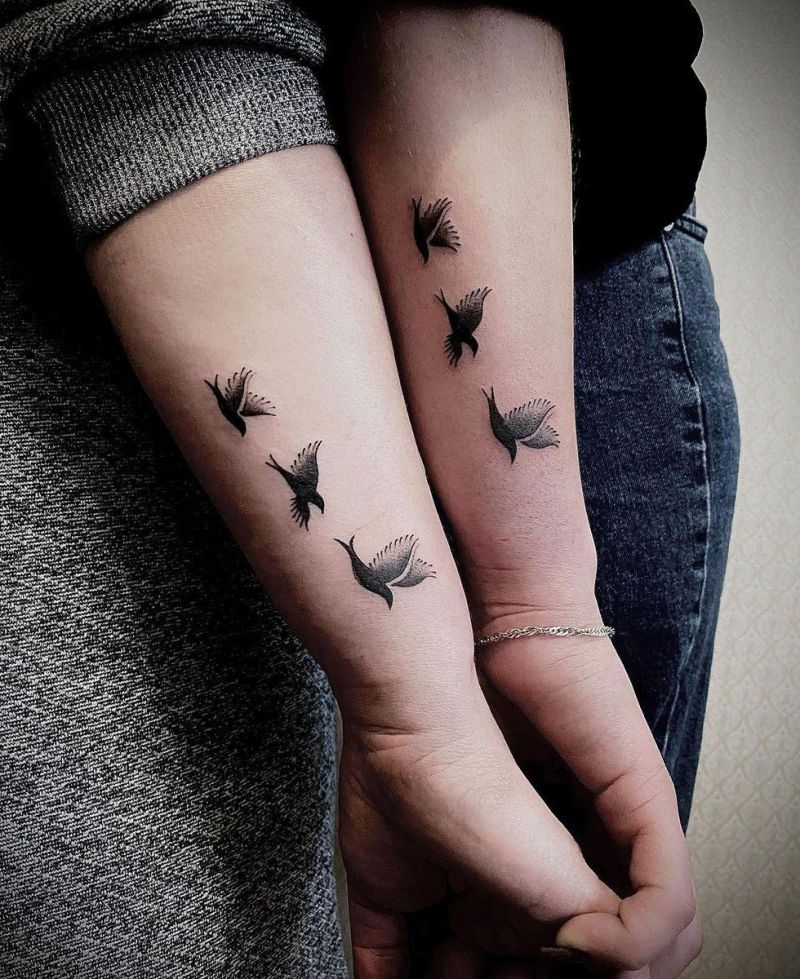 Source: @_heroine_tattoo_