Top hat tattoo means gentleman and delicacy. Speaking of a typical English gentleman, most people first think of the image of a well behaved man wearing a three piece suit and a top hat, or a long coat hanging between his arms and a crutch with exquisite workmanship in the other hand.
One of the most eye-catching is the top hat. Although this kind of top hat has hardly appeared in the streets, it still has great significance in the hearts of British royalty and nobles, especially in some big gatherings, the top hat is a necessary dress.
When it comes to top hats, I believe most people first think of such high top hats, but in fact, there are many classifications of top hats, and there are many styles that can be brought out. If you really think that top hats are exclusive to gentlemen, you are very wrong.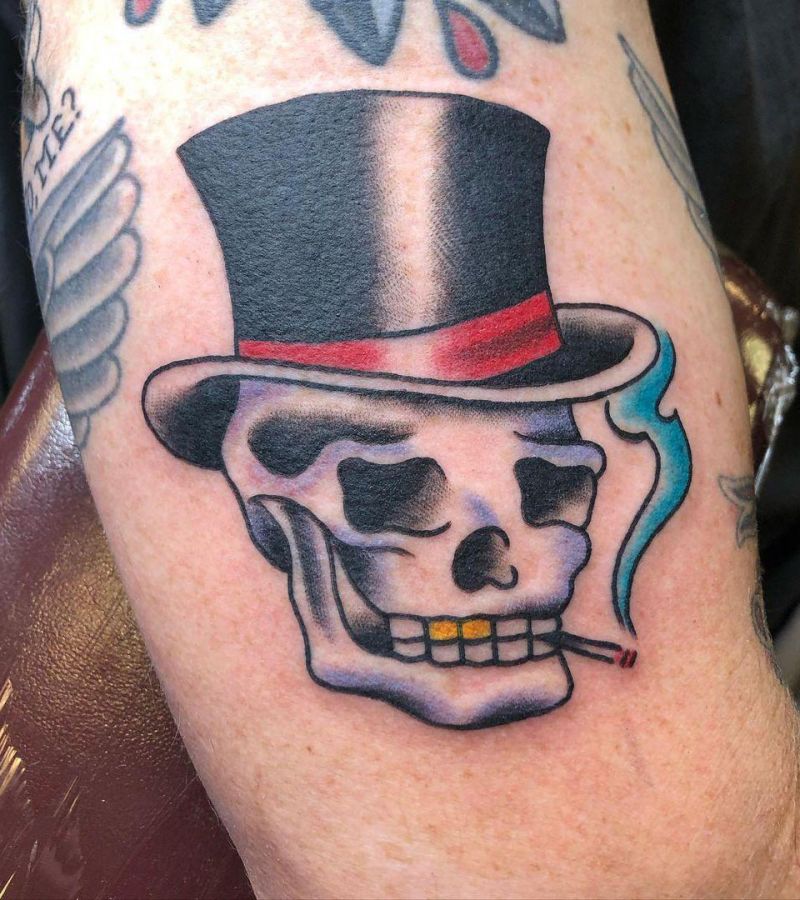 Source: @_artbybyron_