The tree roots are underground, never see the sun, and endure the suffering of harsh environments such as darkness, humidity, depression and loneliness; But she will never give up her mission! Unknown desperately to the depth and breadth of the two directions forward! Sucking water and nutrition from the land like hunger; Continuously deliver to the trunk, branches and leaves; Let them thrive and flourish in the sun; Complete the process of colorful life and enjoy the glory of life!
When did the tree roots come out of the ground, when did they enjoy the butterflies dancing, when did they experience the gentle wind and rain and get people's praise? However, in order to raise high-quality wood, it grows pieces of shade for people to rest, cool and watch. And it doesn't worry about personal feelings.
In order to make the small tree thrive, it does not hesitate to twist its body in order to find nourishment and water deeper underground. In order to make the tree more tall and straight, it does not hesitate to let itself grow all over the land and plant itself deeper, so that every drop of water and every nutrient can pass through the whole body of the tree.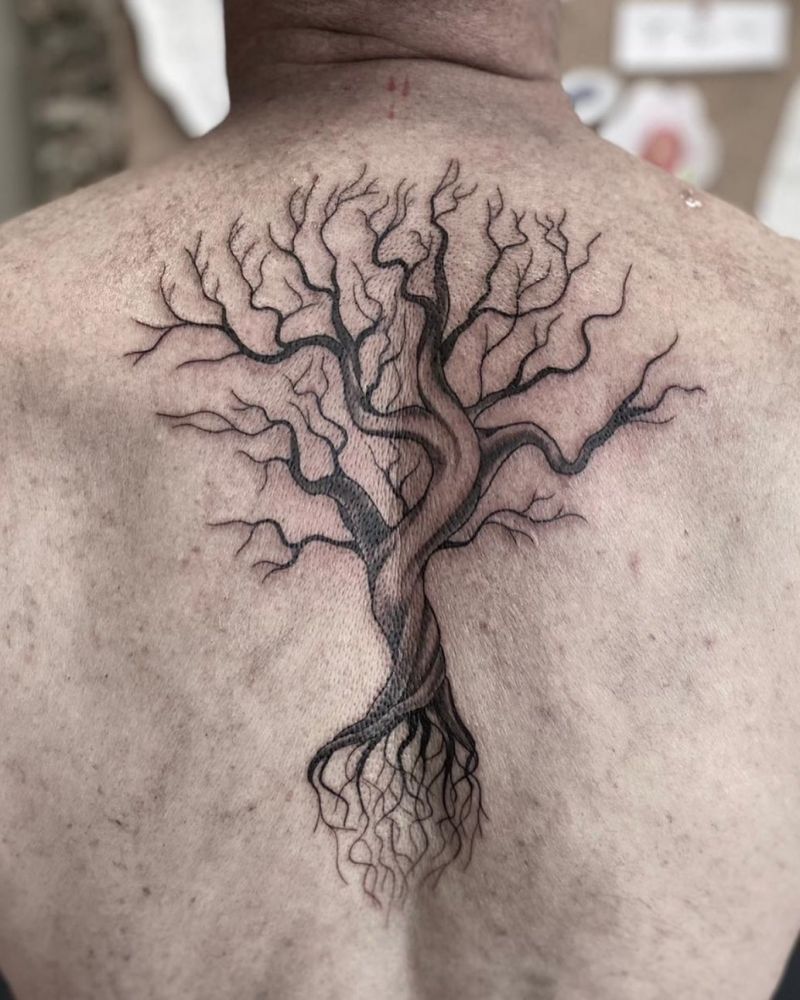 Source: @108tattoostudio