Trippy is a visual experience beyond the ordinary environment. This feeling occurs when one looks at or stares at the work of a post impressionist painter through a kaleidoscope. In tattoo aesthetics, it is a pleasant world.
Generally speaking, "Psychedelic Art" refers to the art movement against mainstream culture in the late 1960s. It evokes, conveys or enhances the psychedelic experience with highly distorted or surreal visual effects, bright colors, complete spectrum and animation (including cartoons). Psychedelic visual art is the counterpart of Psychedelic Rock music.
Through the efforts of artists, designers and writers, the psychedelic movement has achieved an amazing degree of cultural transmission.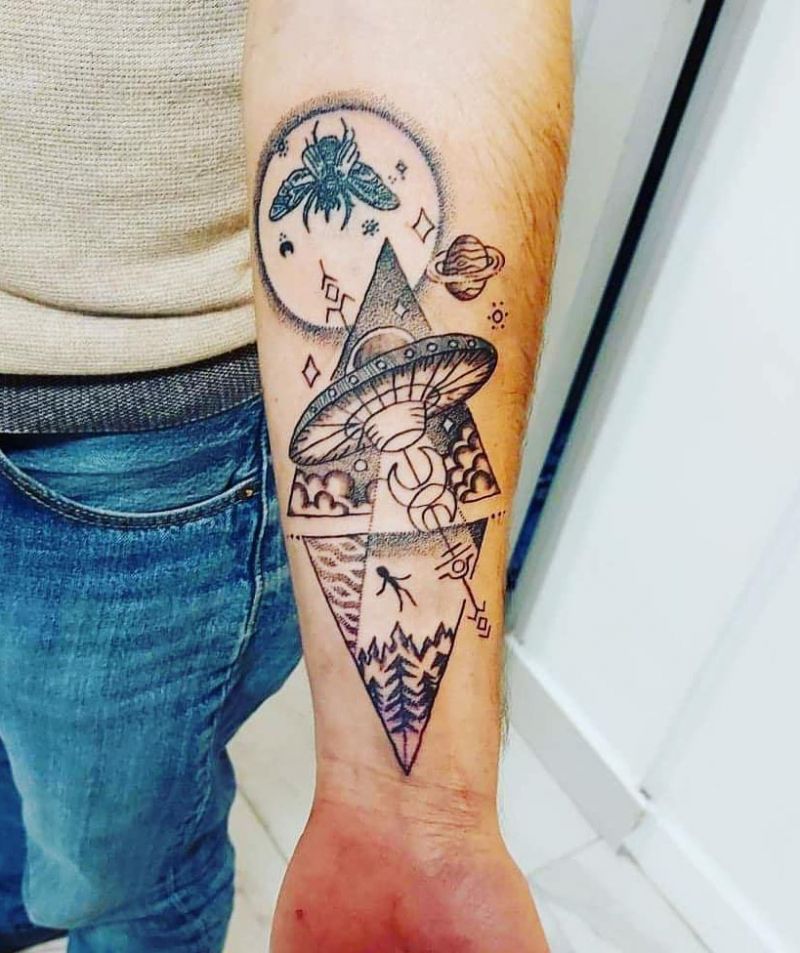 Source: @_nomadictattoos_